Sports car are more premium and offers higher power output and better handling experiences than the regular cars. Even though not all Indian states have perfect roads for driving sports cars, yet they are very popular with the rich community. All the world famous sports car do leave an actual footprint in the Indian roads, and we expect the year 2016 won't be any different. Here's a list of 10 sports cars that might make an impression in India. All the price figures are approximate rates.
10. Mercedes-Benz CLS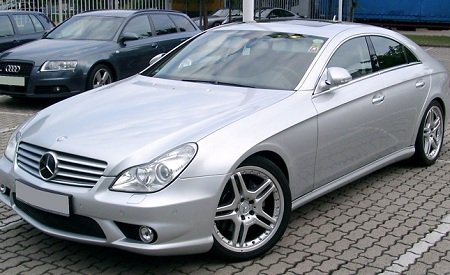 Mercedes claims this car as their 4 door coupe; the arrangement might be perfect for Indian families as the Benz CLS might be occasionally taken out for sports activities apart from regular commuting. The engine is 3.0 liter supercharged V8; provides adequate power for fun and necessity both. Price – Rs. 70 lacs.
9. Porsche Panamera S E-Hybrid
Despite being a sports car, the Porsche Panamera S E-Hybrid is capable of sitting four passengers. The ground clearance is low so that ultimate acceleration and turn in tight corners is no issue – and it's powered by a 3.0 liter supercharged V6 engine; fitted with an electrical option as well. Price – Rs. 70 lacs.
8. Audi RS 7
Yet another four door full sized sports sedan; from the world famous manufacturer Audi. The RS 7 model is initially based on the A7 model; it offers a whopping 560 horsepower output through the twin-turbocharged V8 engine; 4 liters TFSI. Tim required for 0-60 mph is 3.7 seconds; with top speed 174 mph. Price – Rs. 75 lacs.
7. BMW M5
BMW offers reliability, and the M5 model is an icon of power. The twin-turbocharged 4.4 liter V8 engine offers nearly 560 horsepower, and it takes only 4.3 seconds to reach 60 mph from standstill. Price – Rs. 68 lacs.
6. Dodge Charger SRT Hellcat
If you have been a fan of Dominic Toretto (Vin Diesel) from Fast & Furious franchise, then you must have loved the earlier variant of Dodge Charger shown in the film. This latest variant packs 707 horsepower under the hood; the engine is 6.2 liter supercharged V8. Price – Rs. 49 lacs.
5. Aston Martin Rapide S
James Bond fanboys will surely go crazy over the Aston Martin motorcars. The Rapide S is a 4 door sports sedan with a 6 liter V12 engine and the power output is 550 horsepower with 0-60 mph done in 4.7 seconds. Price – Rs. 1 crore 50 lacs.
4. Mitsubishi Lancer Evolution GSR
This specific Lancer model from Mitsubishi has become an icon for the past few years. The GSR version is rally-inspired and all wheel driven, and it is also one of the best value for money deals available in India right now. The power output through the 2.0 liter MIVEC turbo engine is 291 horpower; and 0-60 takes 4.9 seconds. Price – Rs. 28 lacs.
3. Cadillac CTS V
For blazing fast pick up and reliable power on all terrains, the Cadillac CTS V can meet all requirement. The engine is 6.2 liters, supercharged and V8. It offers 640 horsepower right out of the driveway, and the top speed is 200 mph. Price – Rs. 62 lac.
2. DC Avanti
The DC Avanti is an Indian sports car, to be honest the first full-fledged sports car from an Indian design firm named DC Design. The car has a 2.0 liter engine with four cylinders; and it provides 250 horse power. The manual transmission on the Avanti has 6 gears. Curb weight on this vehicle is 1,562 kg. Price – Rs. 35.93 lac.
1. Alfa Romeo Giulia Quadrifoglio
One of the most anticipated cars yet to arrive, however the power terrain is going to contain a 2.9 liter turbocharged V6 petrol engine with 505 horsepower maximum output. 0-60 mph would take around 3.8 seconds. Price – Rs. 33 lac (estimated).
Conclusion
Sports cars are fun on a whole different level. If one can afford, then why not buy one?