Top 10 Best Movies of Vedhika
Vedhika, an Indian-born Actress-model, is making her name in the film industry. She was born in Maharashtra, in Solapur district. She has appeared in a lot of Tamil, Kannada, Telugu and Malayalam films. She has done remarkable work in the South Indian movies and has also appeared in Hindi film such as Jai Santoshi Maa, which was a remake of an old movie by the same name. She did her Masters in Marketing from the Cradiff University of the United Kingdom and after that, she enrolled herself in Kishore NamithKapoor School of acting to learn acting and dance and hence began her career. She started her career by modeling and doing advertisements, and her first big movie project was Madarasi.
Vedhika is a very talented actor and has been doing well and showing versatility since her first movie. Here is a list of Vedhika's top ten movies so far. The list also portrays her growth as an actor, and it shows how much capable she is and what all she can do when given an opportunity.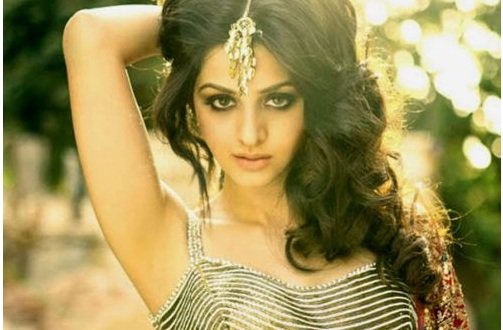 10. AajKaLaawaris
The movie starring Vedhika and ArjunSarja, Written and Directed by ArjunSarja, is one of the movies where Vedhika was least explored, though the movie was a hit at the box office. The story is about a young boy, who in the process of taking revenge from those who killed his parents becomes a gangster himself. It is a movie, which deals with emotions and Vedhika played a role of a simple girl.
9. Vijayadashmi
Written by Perarasu and Directed by Samudra V. this is a story about a man, who is disowned by his family because of his evil brother. The lead actress, Vedhika, helps him to go back to his family, but he realizes that his brother has become worst and, even more, evil. The songs of this movie made a great hit.
8. Madarasi
Written and Directed by Arjun, this movie was an action packed movie and full entertaining. Though the movie did not make a huge hit at the box office, but the role of vedhika was outstanding and was worth noticing.
7. Sakkarakatti
A Rom-com, Directed by Kala Prabhu is one of the best films of Vedhika, where she acted as a normal city girl.
6. Kaalai
Written and Directed by TharunGopi, Kaalai is a Tamil action movie, which became a hit in South India. The movie was also dubbed in Hindi as Jawalmukhi, the Man with Fire.
5. Muni
Written by Ramesh Khanna and Directed by Lawrence Raghavendra, Muni is a horror film where Vedhika played the role of a ghost. With her big eyes, she played the role wonderfully and gave a remarkable performance. This movie shows the versatility of the actress and is counted as her best performance.
4. Baanam
Written and Directed by ChaitanyaDantuluri, this is a story of young IPS officer who is the son of the former Naxalite member. The story is about his journey,and the lead actress was Vedhika. She made a tremendous job and supported the movie very well.
3. MalaiMalai
Written and Directed by A. Venkatesh, MalaiMalai did not work at the box office, but the performance of Vedhika was worth noticing. She has done a great job in the movie, which made the movie worth watching.
2. KaaviyaThalaivan
Written by Jayamohan and Directed by Vasanthabalan, this movie is a Historical drama, portraying the life of two theater artists and their competition against each other. The movie made a huge hit at the box office, and all the actors acted their best in this movie.
1. Paradesi
Written and Directed by Bala, Paradesi is a periodic drama, which stars vedhika as the lead role. The story is about the village people who are forced to work in the tea gardens and are treated like slaves with no scope of freedom. It is an emotional biographical period Drama where Vedhika has given her best performance.