Radhika Apte is a famous Indian Actress, who has performed in several movies. She was born in Pune and before coming into films, she was acting in theatres. She is a very talented actress and she has done several movies including Marathi, Telugu and Hindi and apart from that she has also acted in a lot of short films, of which Ahilya a famous short movie directed by Sujoy Ghosh went viral. She is a thirty years old talented actress, was married to Benedict Taylor in 2012 and their married life stayed happy only for a year that is till 2013. She also acted in Shriram Raghvan's Badlapur, but she got a very small role and for that she shot for six days. Radhika is also called as Radha by her family and friends. She has performed in various movies and in 2005, she made her debut in Bollywood, from the movie Vaah! Life ho toh aise. She has also acted in the TV series Short Stories by Rabindranath Tagore. After that she made a film debut in a Marathi film as well. Before that she has been acting in telugu and other south Indian movies and has been performing on stage. She is a terrific theatre artist and it's because of her acting abilities she made it to the film industry and is preferred by a lot of people. She is indeed a talented person and is also one of the hottest girls in the film industry. She has acted in a lot of movies as said earlier.
Here is a list of her top ten movies.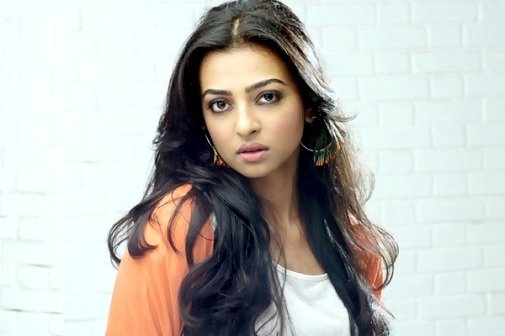 10. Antaheen
Antaheen is a Bengali movie, where Radhika is paired opposite Rahul Bose. The movie is directed by Aniruddh Ray Chuadhary. Radhika Apte played a brilliant role in this movie.
9. Samaantar
Samaantar is a Marathi film, where Radhika played a role of Amol Palekar's daughter. The movie was directed by Amol Palekar and it was a brilliant movie with a great story.
8. The Waiting Room
The waiting room is a crime thriller directed by Maneej Premnath. The movie is set up in a south Indian railway station where four people are stuck due to rainy night and the events that unfolds in the place forms the crux of the story.
7. Dhoni
A comedy movie made in Tamil and Telugu, directed by Prakash Raj and the story is written by Mahesh Manjrekar. Radhika played a great role in this movie.
6. Kaun kitne pani mai
Kaun Kitne pani mai is a drama comedy about the lives of people living in a fictitious village. Radhika starred opposite Kunal Kapoor in this movie. It got mixed reviews, but overall the movie was interesting and was mainly satirical.
5. Manjhi- The mountain man
Manjhi, is a story of a mountain man, was a biopic made on Dashrath Manjhi. Radhika Apte was casted opposite Nawazuddin Siddique. The movie was admired a lot by the critics and especially for the acting.
4. Shor in the city
Radhika Apte also starred in the movie, shor in the city. It was a multi starring movie and she played the role of SApna in the movie. The movie was critically acclaimed and was enjoyed by a lot of people.
3. Rakht Charitra 1 and 2
It was a biopic and was a crime film and was had made in two parts. Radhika played a great role in this movie. The movie was directed by Ram Gopal Verma. Radhika played the role of Nandini in the movie and her acting was highly acclaimed.
2. Vaah! Life ho toh aise
Radhika Apte started her career in Bollywood by acting in this movie. She played the role of Anjali in the movie. The movie was directed by Mahesh Manjrekar and Radhika Apte played a supporting character in this movie.
1. Badlapur
Badlapur a crime thriller directed by Shriram Raghvan was one of the best movies of the year 2015. Radhika Apte played a supporting role in the movie and she was also awarded as the best supporting actor for that movie. Her role was not very major, but whatever she acted it was great.