Top 10 Best Underwear Brands For Men In India
Every man use to wear underwear below his pants or jeans. This is not only considered as etiquette in the society but it is also considered as a reason to have a better personality as it not only protects your private part properly but also offer comfrotability as well. That is the reason that there are many companies which are manufacturing underwear these days for men. Not only shops but many malls are having their own stores where men can purchase the branded underwear.
Let us discuss about those 10 underwear brands which are popular among men these days.
10. Rupa Underwear
Not only the oldest but also the Indian brand that is common among men when it comes to underwear Rupa offer comfortable and stylish underwear these days. They are not only available for men but for young boys too. With the use of stylish fabric, Rupa Underwear comes in different vibrant colours and is popular in every part of the country. Many Bollywood actors also endorse this brand too.
9. Chromosome Underwear
Coming out from the traditional brand, Chromosome is fancy underwear which is actually common among youths. They prefer this brand as it is new and offers stylish colours and simple too. It is very much popular under advertisements and is considered as very seductive in its own section.
8. Jockey Underwear
Coming out from the Indian brands, there is one international brand which is taking the market like a rocket. Jockey underwear is not only popular among men but is raising its sales chart every day. It is coming with an international brand so it is a bit expensive but is really durable and offers great comfort to the people. Its quality and fabric is yet unmatched and men from every city are addicted to wear Jockey.
7. Mark and Spencer Underwear
Mark and Spencer is again an international brand that is brought to India but Reliance. They have their own exclusive stores in all metro cities along with some developing cities too. These cities are having their wide range of underwear. They are elastic and long durable because of which they have their own aura in the market. This is a preferred brand because it is coming with comfortable fabric along with different colours too.
6. United Colours of Benetton Underwear
If you are looking for a fine quality along with an international brand and also some fine prints, then your first choice would be United Colours of Benetton. They are coming up with their different new collection every year and also few of them are limited edition too. Despite of being very expensive, they offer durability and easy to wash too.
5. Nautica Underwear
Nautica is a brand that actually manufactures beachwear but also they are into undergarments manufacturing. They have few of their own stores available in India where they offer exclusive range of products to its customers. Not only as an international brand, this product coming with many options that are preferred by Indians widely.
4. Tommy Hilfiger Underwear
Another exceptionally accredited brand under this section is Tommy Hilfiger. This brand is widely into apparel manufacturing and they do have their own stores located in almost every city. This brand too is offering a wide range of all undergarments for men which are available in different price range. The brand does not compromise with the fabric and quality because of which it is a prominent brand.
3. Emporio Armani Underwear
The name Armani is itself a very expensive, least available and high quality, so its undergarments too. If you are purchasing Armani Underwear, you will really have to pay a lot but this brand usually offer you comfortable product which comforts your pocket too. If you are looking for a brand that you can show to others and which offers a class while wearing then go for Armani collection.
2. Calvin Klein Underwear
This underwear comes with different styles and patterns. It is very popular and is also an expensive brand too. Many young boys like this brand and they usually wear it like its band is visible inside their jeans. Apart from being popular, this brand is also offering a fabric that is very high quality. Try this brand if you are looking to get hot.
1. Hanes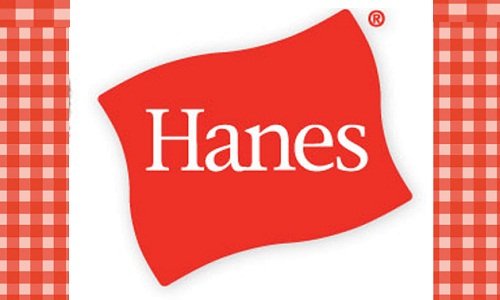 This brand is considered as very common, stylish, and comfortable among others. It is coming with boxers and briefs segments and is just as a hot cake manufactured and ready to sell. It is also very much selling brand in India these days.
Hope you are able to get right information as per your research for the best undergarments available in India. Do make your research properly while going to purchase the product in the market. Also, check for the budget that they have and that you are looking for and you will surely get a better deal after reading this.
Save
Save