Fashion has changed a lot from what it used to be, but the change over the past few years are radical. People get to know about the latest ongoing trends from the internet and try them on, as a result a new fashion doesn't really take long to spread from one region to another. Previously, a fashion would mostly stay in one region on earth, now it has become timeless as well as place less. Also, shopping for fashion stuffs has become better than ever. Like a pair of shoes? Pull out your smartphone and pick the shoes from a nearest outlet, or check whether there's a better design on your favorite fashion app. That's how things work out these days.
And to keep our readers up to date with modern fashion, we sorted out top 10 best fashion apps for Android.
10. Etsy
To make fashion more popular and open towards independent individuals, Etsy opens up a new horizon by putting the buyers and creators in one single platform. No matter what a fashion shopper may be up to, there's pretty much everything that can come to imagination. Dresses, pieces of art, baubles, ethnic wears etc. – everything is available in different sections of the app, and the navigation UI is very user friendly too. Download.
9. Bloomingdate's Big Brown Bag
Bloomingdale is a fashion store and the Bloomingdale's Big Brown Bag is the official Android app. This app could act as a catalogue for available products, also the cart there helps with direct purchase. If you feel lost going through all the products they listed on the app and need to find a Bloomingdale store then the app would help finding you one. For any fashionista with access to Bloomingdale close-by, this app is a must-have.Download.
8. The Hunt
Information on The Hunt app is based on people's knowledge on fashion that they chip-in here. Anyone can contribute, also search for a fashion-based information right off the app's interface. It comes useful in cases where you see something trendy but don't know what it is. Say, in a particular movie some particular actress was wearing some specific dress – make a post in The Hunt and you would possibly get your answer soon. Download.
7. Gilt
Are you one of those who lose good night's sleep over the sale offer of your favorite fashion store? Then Gilt might help you out and you don't really have to lose sleep. With Gilt, one gets to search the ongoing and upcoming sales in their favorite fashion stores. The collection would include almost every fashion element – clothes, shoes, accessories, shades, ornaments etc. Download.
6. Polyvore
Not just an e-commerce based app, rather Polyvore offers some fun activity where the fashion enthusiast people can participate and make fashion shopping way more fun. Go through the outfits you like, make a stock out of it and buy them all together. Sounds together from the viewpoint of a fashion enthusiast, right? It totally should. There are sections with clothing, cosmetics and makeup, jewelry and accessories etc.Download.
5. Mr. Porter
In terms of fashion, men may feel left out if all the fashion apps primarily focus on women's fashion and trends. However, reality isn't that harsh for Google Play Store because there are great apps on men's fashion too. Mr. Porter lists plenty things in accessories, clothing, skincare products etc. and men who want to stay neat and look their best should certainly download the Mr. Porter app.Download.
4. Wish
Wish lists the products on sale and discounted products, almost like the app 'Gilt'. Users will be able to find out the ongoing discount offers, the percentage would often vary between 50 to 80 percent on the original pricing – that's a lot! Fashion-savvy people with tight budget could easily narrow down their focus on purchases using the Wish app.Download.
3. JCPenney
JCPenney is one of the most famous brands when it comes to picking up things related to fashion and even lifestyle. The official JCPenney app allows a user to go through the listing of products available for sell, also provides the feature to make a purchase. For each purchase, coupon points would be added to wallet.Overall, a great app for JCPenney shoppers. Download.
2. Macy's
Macy's is yet another best lifestyle and fashion store where the shoppers get to pick their favorite products, look for sales and attain the best rates, collect coupon codes against each purchase etc. Macy's customers receive additional benefit if they use the Android app in long term. Macy's app is free. Download.
1. Zappos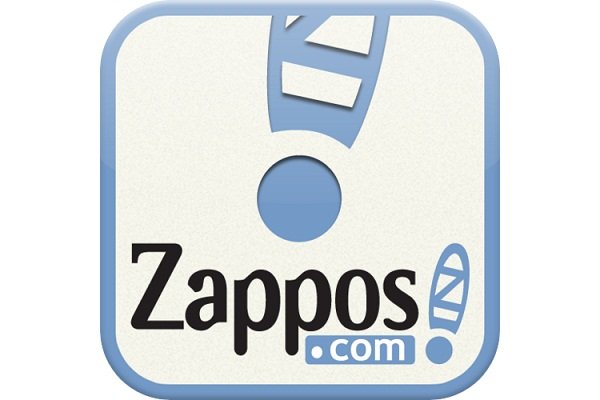 Although Zappos is focused in selling pretty much everything, yet fashion enthusiasts find Zappos a friendly platform to fulfill their fashion-related desires. Almost all famous brands promote their products here and the app is free too. Download.
Conclusion
If fashion is something that's running through your veins, then at least few of these 10 apps should remain in your smartphone!
Save