Eyeglasses are used for vision correction. Your eyes work like a camera and captures images, and sends it to the brain. The brain interprets the images instantly and helps you to identify the images. The light rays are bent by your eyes to help you to focus the image on the retina sharply. The sharper the image on the retina the easier it is for the brain to interpret the image and clear is your vision. The bending of light rays is called Refraction. Person having vision trouble often has the refractive problem. It is corrected using Eyeglasses.

List of top 10 best Eyeglass brands in India that are available for you to choose from include :
Top Eyeglasses Brands in India
10. Crazy specs
If you have a vision problem and have been prescribed eyeglasses by your doctor, Crazy Specs eyeglasses are the brand you could choose as it is affordable and it is available at all leading optical stores. They offer Rim Less, Half Rim and Full plastic eye wear in a wide variety of designs and shapes for adults. Their eye wear for children, which is colorful and have funky images are sure to attract the children. They have an online portal and a mobile application, which makes shopping for these glasses easier and at the same time light on your pockets.
9. Fossil
Fossil eye wear is a truly International brand which brings to you Full Rim and Semi Rim frames made of Plastic, Metal and Stainless Steel for you to choose from. They offer frames in a wide range of colors and shapes. Some of the shapes are rectangle, semi-oval, round, wayfarer, navigator, butterfly and semi-cat-eye. The variety in terms of shape offer you the flexibility to choose eyeglasses that suit your eye size and face shape. Fossil eye wear is imported and it is available only in high end stores or Fossil exclusive outlets. It is very popular in India.
8. Valerie Spencer
Spencer is known to produce quality eye wear in terms of long-time wearing comfort, features and functions and style. They offer a wide variety of eyeglasses in terms of size, color and shape of frames which makes wearing glasses more fun. These glasses are tailored to suit not only your medical needs but also your fashion needs.
7. Burberry
The metal and plastic round and rectangular-edge frames dominate the optical collection of Burberry eyeglasses which was launched in 2006. The traditional styling and quality metal,plastic and acetate material used for the frames symbolizes quality.  However, they are available in a wide range of colors from black and silver to youthful lavenders, blues and pinks for women. The eyeglasses for men are sophisticated and elegant. They are available in all leading stores and online portals in India.
6. Salvador
Salvador is an Indian brand of eye wear, from Mumbai. They produce eye wear in the rimless, half rim and full rim category in trendy, contemporary designs and styles. The frames are known for their durability and affordability. Metal frames as well as light weight plastic frames, which are stylish.
5. Delite optical
This company established in 1980 manufacture and sell frames that cater to people who prefer retro style to those who are on the look – out for modern fashionable frames. They offer a variety of colors, shapes, design and size and are available in all optical stores across India.
4. IDEE
This is one brand of eye wear which rose to popularity in a short span of time. These eyeglasses were endorsed by Bollywood actors and actresses, which helped them to capture the attention of a large number of audiences. The internationally acclaimed designs and the quality raw materials that are used to manufacture these frames have helped IDEE to capitalize on the popularity it gained among socialites as a fashion statement.
3.Titan Eye Plus
Titan the trusted and number 1 watch company forayed into the eye wear market in 2007. Since then the brand Titan Eye Plus has gained popularity among the Indian public, especially, the middle income groups, owing to their variety and visibility. They have exclusive Optical showrooms all over the country which has helped them to make major inroads in the market. The trendy, and contemporary eyeglasses in different colors, shapes and designs are liked by many.
2. Calvin Klein
This brand is known to launch new designs every season and hence, is the most preferred brand world- wide. It is the favorite brand for people who have an eye for trends and latest designer eye wear. This brand is known for classy style, high strength, good quality and highly priced eyeglasses. They are available in all shapes and styles.
1. Ray-Ban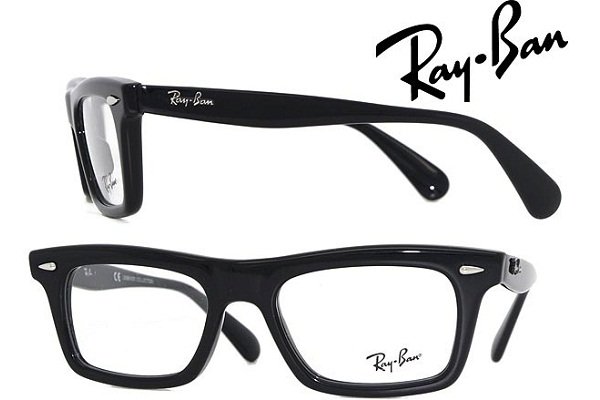 Ray-ban, which has been the benchmark brand in the sunglasses category, have maintained their leadership in the eyeglasses segment as well. These glasses are known for their excellent blend of craftsmanship and strength. They are sturdy, fashionable and comfortable. This is achieved because of the quality alloys that go into the making of this eye wear. The popular styles include Aviator, rectangle shape, cat-eye shape oval shape and wayfarer. They last really long and qualify as one time investment product.
How to buy the Best Eyeglasses in India?
Glasses are important for a lifetime for people with low vision. Therefore, when buying glasses, in addition to appearance, you must consider vision, comfort, weight and safety. A common mistake most of us make is not spending enough time on the design, coatings and materials of glasses.
In this section, we will guide you on how to choose the best glasses in India. Note that this buying guide is suitable for those who require a single vision lens for accurate farsightedness, nearsightedness or astigmatism, or another lens such as progressive lenses or other multifocal lenses.
Lenses Material
Glasses' quality relies on the type of lenses used to produce them. Lenses can be made of plastic, glass, polycarbonate or high index plastic. Each kind of lens has different quality and advantage. Let's know more about them:
Plastic lenses are introduced in 1947 as the first lightweight plastic eyeglass lenses. These types of lenses are made of a plastic polymer, better known as CR-39. It has about half the weight of glass; Being one of the lightweight materials, it costs very little and the properties are top-notch. However, it is considered the best material for eyeglass lenses.
In the early days, almost every eyeglass lens was made of glass, to correct eyesight. However, they can break easily and are heavy but offer exceptional optics. Due to the breakable quality, it causes serious damage to the eyesight or even damages any eye. This is the reason why the demand for glass lenses is decreasing.
High Index Plastic lenses
Due to the lighter & thinner design, high index plastic lenses were in demand in the past 20 years. Very few manufacturers offer high index plastic lenses. Moreover, they are lighter & thinner than CR-39 Plastic lenses.
Polycarbonate lenses are popular for being safe and lighter. They are more impact resistant than plastic, making them the best material for safety glasses, sports eyeglasses and children's eyewear.
Lens treatment
A lens treatment is another aspect that you should be considered for the most durability, best-looking and comfortable glasses.
Anti-reflective coating plays an essential role in improving lenses. This coating reduces reflection in the lens which eliminates clarity and contrast. The anti-reflective coating also makes your lenses almost invisible and, for better eye contact, to your eyes. In addition, your eyes are not distracted by light and reflections. This coating is important when it comes to choosing a high-index lens. Well, it can reflect up to 50% more than plastic lenses.
Lenses made from lightweight material have a softer surface which is prone to scratches. The fragile eyeglass made of polycarbonate is also one of the most impact-resistant while high indexes plastic and plastic needs an anti-scratch coating for prolonged durability.
Protection against UV Rays
Glasses made of high index plastic and polycarbonate lenses have complete UV protection built-in because of the absorptive qualities.
These are some essential factors that you should keep in mind when buying an eyeglass for you.
When you venture to choose eyeglasses, you should ensure that the frame shape is in contrast to your face shape, the frame size should be in proportion to your face size and the frame color should match the best feature in you such as the skin color, eye color and hair color. Choose an eye wear brand that suits your pocket and get ready to make a fashion statement which is all yours!
Save
Save