As we all know Pakistan and India got the Independence at the same time just a day gap in 1947, the political leader of both the nations fought at the edge to regard both the nations FREE. Pakistan after separation from India announced Liaquat Ali Khan as the first Prime Minister of Pakistan, just like India in Pakistan also most of the decision taking power as the head of ministers is with Prime Minister.
Pakistan's Prime Minister's decision-making power has always experienced the pressure of Pakistan's army, very few of the Prime Minister till date has succeeded to work as per their tenure. We have listed the most influential and inspiring Prime Ministers for Pakistan as the Top 10 Best Prime Minister of Pakistan, the ranking of the Prime Ministers in the list is based on their satisfactory work appreciated by the "Avaam" of Pakistan. Pakistan's higher authority always contrast their will to work by weakening the structural unit of neighboring countries, shifting view to internal needs of Pakistan's youth and education will help to increase the developed rate.
Just look at the list to view the Best Prime Ministers of Pakistan.
11. Muhammad Mian Soomro (2007-2008)
Muhammad Mian Soomro is known as one of the most recognized Pakistani Politician and a reputed banker for the nation, Mian served as caretaker Prime Minister for Pakistan during the 2007-08 session as new parliamentary election were scheduled for next year. In short term of one year service, Mian took a bold decision in educational and development fields. Muhammad Mian Soomro was active at the political level since 1923 and positioned in the bank as International recognized banker.
10. Shaukat Aziz (2004-2007)
Shaukat Aziz known as one of the most influential names as Prime Minister of Pakistan was popular as the Economist and Financier for Pakistan forming series of decision in three-year service that leads rapid growth in GDP of Pakistan. Parvez Musharraf former General of Pakistan in his book described Shaukat Aziz as his "right hand". Shaukat formed a better connection between the council of ministers and Army rule.
9. Chaudhry Shujaat Hussain  (2004-2004)
Chaudhary Shujaat Hussain served as the temporary Prime Minister of Pakistan for just three months period, one of the greatest as well as a senior conservative party member was known well to face the problems with a smile. Chaudhary's small but notable period as 16th Prime Minister of Pakistan helped him to connect well with Pakistan population as he was known well to describe problems in "one liner carefree jokes".
8. Zafarrullah Khan Jamali (2002-2004)
Mir Zafarrullah Khan Jamali known well as Pakistani Nationalist Conservative gained the Prime Minister post in the year 2002 with great support from the Baluchistan(Integral part of Pakistan), during his positioning as Prime Minister Jamali formed development based decision for Baluchistan. The Economic Policies formed by Jamali were based on capitalism and free economy policy.
7. Imran Khan (18 August 2018 – 10 April 2022)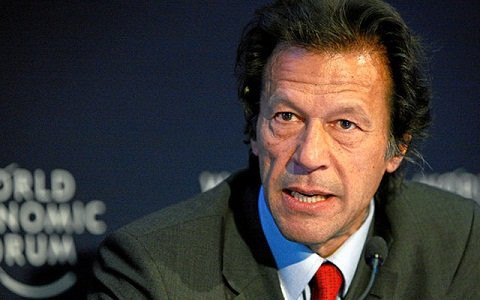 Imran Khan was the 22nd Prime Minister of Pakistan. He was elected to the position in August 2018, following the general election. Prior to his political career, Khan was a successful cricketer and served as the captain of the Pakistan cricket team, leading them to victory in the 1992 Cricket World Cup. He later established a political party, the Pakistan Tehreek-e-Insaf (PTI), and became involved in politics, advocating for reform and anti-corruption measures. As Prime Minister, he has focused on promoting economic growth, reducing corruption, and improving relations with neighboring countries. However, his government has faced criticism over its handling of the economy, human rights, and foreign policy issues.
6. Nawaz Sharif (5 June 2013 – 28 July 2017)
Nawaz Shareef serving as the 20th Prime Minister of Pakistan is termed as the 6th best Prime Minister in an opinion poll, Nawaz regarding his services known well for Politician and industrialist. Nawaz Sharif is the president of Pakistan Muslim League that holds parliamentary majority since 2013. Nawaz earlier served Pakistan as Prime Minister as 12th Prime Minister of Pakistan on November 1st, 1990.
5. Raja Pervez Ashraf (2012-2013)
Raja Parvez Ashraf apart being known as one of the valuable Prime Minister of Pakistan was also known as the great name of field Businessman, Agriculturist, and Politician. Raja Parvez becomes Prime Mister as not the first obvious choice as Makhdoom Shahabuddin was elected with the majority but Anti-Narcotics Force issued a warrant against him calling Raja Parvez Ashraf to take charge over the post.
4. Benazir Bhutto (1993-1996)
Benazir Bhutto is known as the surprise element in Pakistan's history of politics, being the leader of major Political Party as center-left Pakistan People's Party. Bhutto becomes first woman leader of Pakistan or any Muslim majority nation to head the post twice. In a coalition government formed in 1988, Benazir Bhutto becomes 11th Prime Minister of Pakistan, one of the crucial promises she formed with Pakistan's population was to shift Pakistan's semi-presidential system to presidential system.
3. Yousaf Raza Gillani (2008-2012)
Syed Yousuf Raza Gillani, the Pakistani Politician and one of the most popular Pakistani name known to the world served as 18th Prime Minister of Pakistan, Pakistan's People Party named Gillani as their Prime Minister Post. Gillani's commitment for the post has seen one of the longest sessions as Prime Minister, at present he serves as vice-chairman of central executive committee of the Pakistan's People Party. Some of the quick decision by Gillani's government were seen as a vote of confidence campaign with 100 days commitment.
2. Zulfikar Ali Bhutto (1973-1977)
Zulfikar Ali Bhutto has served as the Prime Minister of Pakistan with two sessions, as his part Zulfikar Ali Bhutto served the nation as 9th Prime Minister of Pakistan and also as the 4th President of Pakistan. Bhutto was handed over the presidency in December 1971 and emergency rule was imposed thereafter. Zulfikar's popularity and good work are showcased with the fact that he won 108 votes out of 146 members.
1. Liaquat Ali Khan (1947-1951)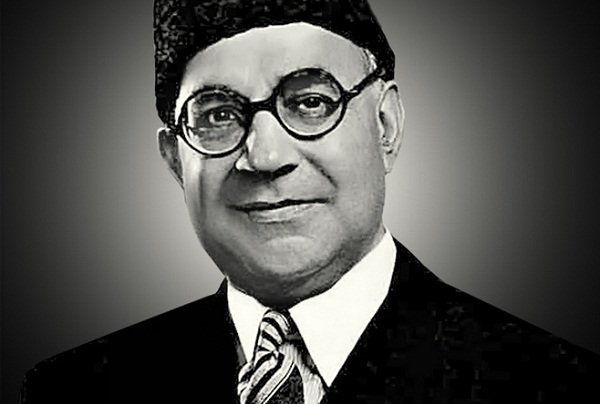 The First and the best Prime Minister for Pakistan Liaquat Ali Khan was appointed for the post by the founding fathers of Pakistan. Liaquat fought with many ill ideology single-handedly and formed series of decision that later helped Pakistan for betterment. Unfortunately, Liaquat was assassinated in 1951.