Top 10 Best Eyebrow Gels Brands In India
The eyes are the most beautiful part of the woman's face and eyebrows eventually makes it more beautiful. Some of them are gifted with that having an eyebrow with good growth, but some of them not. Many numbers of makeup products are available for women in our country one of the such things is called eyebrow gel. Eyebrow gels helping women's to never worry about their eyebrow it will make-up that. There are many numbers of brands currently India to produce Eyebrow gel. But here we shortlist top 10 best eyebrow gels that are as follows:
10. Makeup forever Aqua Brow
Makeup forever Aqua gel is one of the best eyebrow gel in this industry. It has highly pigmented and also it comes with water proof.  It will last for all day and due to his high pigmentation, it makes the eyebrow looks exactly natural. It's also available in all online shopping portals and also available many cosmetics and makeup kit shop. The price of this gel is just Rs. 1246.
9. Jane Iredale Pure brow Gel
The Jane iredale pure brow gel is very popular among the Indian women's because it gives various options in terms of blonde, brunette, and shades. It makes your eyebrow looks naturally in good shape without a made up look that you got it from eyebrow pencils. It is available at Rs. 6,025 in various shops and portals.
8. Mary Kay Gel
Mary Kay gel is made up of some the skin friendly materials like camellia leaf extract and it also contains Panthenol, which helps to make your skin smooth. The gel keeps your arches in good shape and smooth for a very long time. It will never make your eyebrows crust. Selling price of this gel is Rs 1,342.
7. Blinc Eyebrow gel
If you want your eyebrow to look thick and long this is the best buy for you. It also comes with water resistant form and you can remove it easily with a makeup remover. It will help you to hold the unruly strands in shape. Its price range is Rs 8,190 to Rs 8,200.
6. Tweezerman Brow Mousee
Tweezerman brow mousee gel is mostly used by runaway models to keep their eyebrows in very good shape. This gel is also comes with a brush that will help you to shape your brow by using its hypo-allergenic and unscent gel. The price of this gel is Rs  1,417.93
5. Milani brow shaping clear gel
Milani is one of the inexpensive product gel in this list and it mainly used for those who wants beautiful finish of Milani's wax brow pencil and most of the gel have the common problem of become crisp and crusty but this gel doesn't have any problem like that. And it is available from Rs. 1051 in all online shopping portals
4. Clear Brow Gel By Anastasia
This gel contains Chamomilla flower extracts and other essential oils that will help you to keep your eyebrows in good shape and in a good length. This is one of the best and leading products used by most of Indian women and it is one of the best-selling eyebrow gel in India. It is available in most of the makeup kit shops for the price of Rs.6,572.
3. Revlon Brow Fantasy Gel and Pencil
This product comes with a pencil and gel. This is one of the long lasting and water resistant gel used by many women in India. It will stay on in your eyebrow even you washed it with water. It is slightly pigmented and colored and it can be used on any kind of eyebrow. This product comes with Rs.4,628
2. Ardell Brow Sculpting Gel
There is a reason why this product  comes in second in our list. It is one of the most inexpensive gel in the list. It comes with Mascara wand applicator with the bottle to help you to put the gel on the eyebrow. It will be used to shape your curves and contours in the Eyebrow. It is available from Rs. 716.
1. MAC Brow gel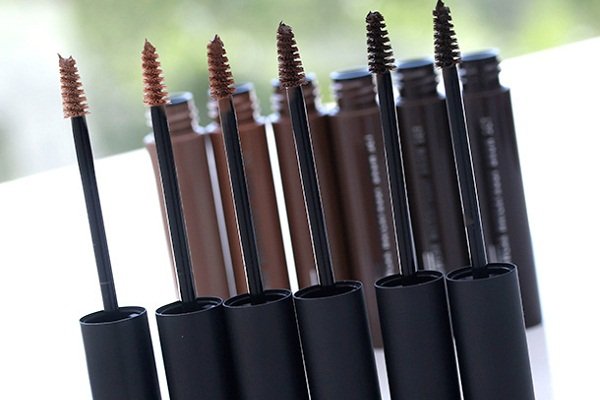 It is one of the leading and most used gel by women in India. It has the special ability to dry up quickly and it is also a transparent gel. It will keep your eyebrow shape for quite a long time. This product is available in many parlors and makeup kit shops and also in some online portals from the price of RS.7,930.
These are the leading eyebrow brands that used by most of Indian Women and these gels have their renowned name according to their uses.
Save
Save