Top 10 Best Dry Shampoo In India
Dry shampoos can be tagged as one of the best life hacks for the 21st century, the shampoo with no usage of water and not necessarily need a head wash when you garnish your scalp with it as it saves time as well as effort while going out in a hurry. Dry shampoos most probably be the discovery of lazy person as just spray it over your hair and let it be there for few minutes brush the hair after that you are ready for office meetings or a date.
10. Bed Head Oh Bee Hive Dry Shampoo
Entering at the no.10 spot as the best dry shampoo available in Indian market, the dry shampoo offered by Bed Head brand a global manufacturer and a newbie in India is made up of a fine formula of powder. The mixture of the fine set of combination absorbs excess oil in the air and offered it a glossy look as good as the gel based shampoo.
Price: INR 1,597
9 Pantene Pro-V Original Dry Shampoo

Pantene is not a new brand in India, the popular brand that assured you silky and healthier black hairs have launched its Dry Shampoo variant that is budget friendly and also a trustable brand as it offers hassle free usage with the assurance of no damage to hairs. The formula used in dry shampoo contains tapioca that helps in absorption of excess oil and offers washed like fresh hairs without actual washing.
Price: INR 1,549
8. Keratin Complex Volumizing Dry Shampoo Lift Powder

Enters in the list as the most expensive solution but the formula used for its final usage is worth the price range it offers. The packaging of Keratin Complex Dry Shampoo is innovative than that of other Dry Shampoo that leads it more convenient for users. The moment you spray the dry shampoo it offers freshness and softness to your hairs.
Price: INR 2,547
7.  Schwarzkopf got2b Rockin It Encore Fresh Dry Shampoo

One of the leading name in Shampoo industry worldwide Schwarzkopf offers lightweight formula with added feature of fragrance, the formula offers refreshed silky looking hair with a fruitful fragrance that will overcome odor of dusty hair. The spray will let you forgot washing hairs for a long period of time. The brushing of hair after spraying will make the formula go invisible and offers hair a glossy look.
Price: INR 1,500
6. Garnier Volume Extend Instant Bodified Dry Shampoo

For added feature of dry shampoo to refresh your hair with increasing its volume, offering Bonanza of benefits Garnier offers Dry Shampoo with     the mixture of natural ingredients used to for the formula. The use of natural ingredients for its formation leads no harmful effects for hair. The extracts of orange and grape provide natural boost to hair as well as the fragrance of fruits extracts offers Vitamins to hair as well as it absorbs oil extracts from it.
Price: INR 1,018
5. Suave Professionals Keratin Infusion Dry Shampoo

As the name signifies the Suave brand of Dry Shampoo comes with natural Keratin protein formula, the Keratin protein formula is essential for the growth of hair and providing it strength. Apart from providing freshness to hair it offers damage free hair with sucks out dryness and provides hairs much-needed nourishment. For dry and frizzy hair that makes difficult for the people to form designs, it offers nourishment that will work for them really well.
Price: INR 1,199
4. Loreal Professional Tecni Art Fresh Dust Shampoo

The well-known brand in India with second largest standing to offer silky and glossy hairs, Loreal Professional Dust Shampoo will never leave a residue of its formula once you comb your hair after spraying the solution. It will gently cleanse hair and absorbs dust and impurities from scalp and hair. The solution also adds a soft texture to the hair making it more flexible for any hair style.
Price: INR 950
3. Dove Refresh & Care Shampoo

The innovative formula offering hair therapy that works in combination to refresh your hair for its glossy look and offering it protection is surely a right made the choice. Dove uses a formula that will surely absorb all dust, dirt and grease from hair without making it get dry or lifeless. The formula offering Dove brand mild fragrance will hush away the odor of sweaty hairs.
Price: INR 850
2. TRESemme Fresh Start Dry Shampoo
The most popular name in the professional share of hair treatment and styling, the formula of this shampoo offers it work well with all type of hairs ranging in normal, dry and oily hairs. The formula is available in three variants of volumizing, strengthening and smoothing of hair.
 Price: INR 800
1. Batiste Dry Shampoo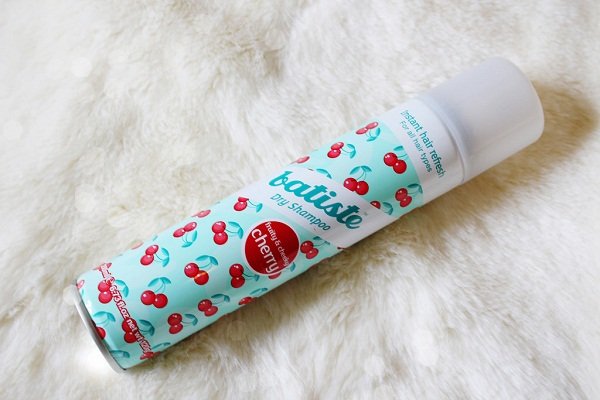 Making it to the top of the most favored Dry shampoo list in India, Batiste is a popular and trustable name tagged with hair care. The most favored feature of this shampoo is that it is available in nine different fragrances to cheer up your mood. Just spray the fragrance from the available list varies in Cherry to Wild flavors to get fresh Grease free hair.
Price: INR 1300
Save