For casual photography, no one really need a bulky camera now. Having a latest Android smartphone will be close to enough! To make the experience complete, a good camera needs to be added on top of the hardware. The good news is, the Google Play Store is full of great camera apps now. And with excellent camera hardware for smartphones popping up in the horizon, taking a good photo has never been so easier before.
If you are looking for great camera apps in the Google Play Store for your Android smartphone, then our top 10 best camera apps for Android should help you out.
10. Camera FV-5
There are both free and paid versions to this software in the Google Play Store. While the free version would meet most people's needs, the paid version is actually needed to make the most use of your phone's camera hardware. For $3.95 one-time payment, the user gets manual adjustment features like shutter speed, ISO, exposure, focus, white balance – almost like a professional camera. The format are JPG, RAW, PNG etc. Download.
9. BestMe Selfie Camera
Selfie is a thing now and good apps are required to take great selfies. Although many of the native camera apps are now vastly enhanced to provide the best output, yet BestMe Selfie camera offers a ton of additional features like 125 real time filters, effects like blur, vignette, support for shooters who use selfie-sticks, and emojis. BestMe Selfie Camera supports Android Wear as well.Download.
8. Camera MX
Camera MX has been around for a while. This camera app started offering advanced options in old-school Android smartphones, days when cameras weren't basically so good. The scenario has changed now and you can get highly modified photo output – the exact ones you want from a camera. There are live adjustments like – brightness and contrast, saturation, white balance, shutter speed and ISO etc.Download.
7. Camera JB+
If you run a smartphone with an older version of Android, then the Camera JB+ might come useful. The Camera JB+ is basically a remake of the Android Jelly Bean's stock camera, people with Nexus devices would be able to relate. However, this app adds 4K video support to the original Jelly Bean camera app. However, the shooting has been made simplified using a very simple UI.Download.
6. Camera Zoom FX
RAW format capture, real time HDR, panorama photos in both horizontal direction and 360-degree, impressive time-lapse videos – all are on the feature list of Camera Zoom FX app. However, since these operations would take hardware resource – the phone this app would be downloaded in should be a powerful one, preferably flagship. Download.
5. Candy Camera
Candy Camera has become so popular because they have added a good number of interesting live filters. A smartphone user can see what their photo output turns out to be in real-time and the photo is captured in high resolution as well, unlike some apps that require the user to purchase the app. Candy Camera offers RAW support, although people may not need that feature. Download.
4. Cardboard Camera
To view photos in a VR helmet like the Google Cardboard, the Cardboard Camera may be used. User can take 360-degree photos even without a physical 360-degree camera. The single-lens camera on every smartphone is just fine, however user would need to point the camera at every direction and capture different individual frames, Cardboard Camera stitches them all together later.Download.
3. Cymera
Apparently, the Cymera app has the record of one of the highest downloaded apps in the Google Play Store. There are lots of live stickers, emojis, filters etc. that user can just drop on the frame and capture a photo – that's what attracts most users. People who are not into photography but loves taking fancy photos will love these features on Cymera. There's no manual control though.Download.
2. GO Camera
Under the 'GO' title, there's actually a pretty good number of apps in the Play Store. People use the GO Launcher in bigger numbers but not the GO Camera, although the camera app is actually much better than many other apps they make. However, the camera has live filters, HDR capture ability, bokeh, selfie filters etc. There's a photo-editor software pre-built into this app.Download.
1. DSLR Camera Pro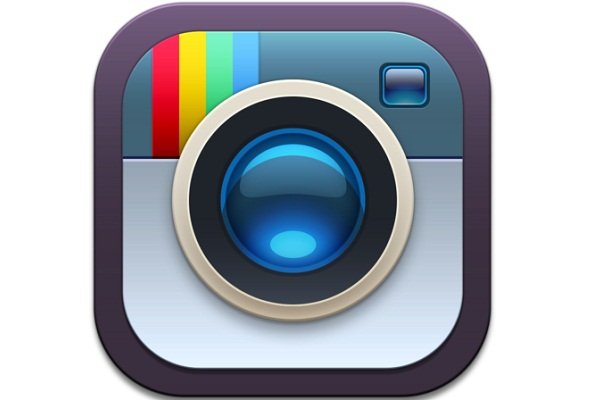 Not as feature-rich as a real DSLR camera, but this app adds manual camera control to a smartphone which doesn't come with a camera with manual-control in the native app. Advanced options like ISO, white balance, exposure, histogram etc. are available in the interface. Depending on the hardware speed, the operations perform pretty fast. Download
Conclusion
The modern high end smartphones come packed with all latest features, but if your smartphone is older then you need something better than a dull stock camera app, and here's a list of what apps you should get.
Save