Biotechnology is used in the manufacturing process most using the micro-organisms or bacteria or biological substance. Biotechnology has gone through many developments during the past few years and it is growing in a fast phase and the knowledge in this field is endless. Still many researches are going on this field and it has lot of scope in the future. India has all the resources like knowledge, skill, manpower, research and development facility required for the development of biotechnology.
The list of top 10 biotechnology companies are listed below.
10. Shantha Biotechnics Ltd
Shantha Biotechnics is a biotechnology company that was found in India in the year 1993. It is based in Hyderabad.  They first started in as a pharmaceutical and then they evolved over the year. They are partners with Sanofi Group and have been one of the pioneers in the development, production and marketing of the recombinant human healthcare medicines in India. They have produced vaccines for the disease like diphtheria, tetanus, cholera and influenza.
Website: www.shanthabiotech.com
9. Indian Immunological Ltd.
Indian immunological Ltd is Biotechnology Company found by The National Diary Development Board in the year 1982.  They have their branches in Hyderabad, Rajkot and Delhi. They are renowned for manufacturing vaccines for rabies, hepatitis, measles, DPT, MMR, bacterial diseases and canine vaccines. It is one of the foremost companies in this field and also involved in the manufacturing of veterinary biological products.
Website: www.indimmune.com
8. Novozymes
Novozymes is the biotechnology company found in the year 2000 and the headquarters is located in Copenhagen, Denmark.  They are known for their exports throughout the world. They export their biotechnological products to countries like India, china, Canada, the United States, the United Kingdom, Argentina, Brazil and many other countries.  The products manufactured by this biotechnology company include bio-pharmaceutical enzymes that are used in the field of bio energy, agriculture, beverage and biopharma sectors.
Website: www.novozymes.com
7. Bharat serums and vaccines limited
The Bharat serums and vaccines limited is an Indian pharmaceutical company that was found in the year 1971.  The headquarters of this company is located in Mumbai, Maharashtra.  They are one of the oldest companies that have been producing pharmaceutical and biotechnological products. They cover wide ranges in this field which includes nephrology, hematology and critical care.
Website: www.bharatserums.com
6. GlaxoSmithKline Pharmaceuticals Limited
GlaxoSmithKline Pharmaceuticals Limited has been in the field for a very long period of time since they started in the year 1924. They are one of the top researchers in this field. The medicines produced by them are used for respiratory disease, anti-infective, cardiovascular disease, dermatology, oncology, gynaecology and diabetes. They also produce vaccines for cervical cancer, hepatitis A, hepatitis B, rotavirus, influenza, tetanus, chicken pox, pertussis, diphtheria among many others.
Website: www.gsk-india.com
5. Wockhardt
Wockhardt is an India biotechnology company and has its headquarters in Mumbai, Maharashtra.  It was found in the year 1967. Pharmaceuticals and the biopharmaceuticals are their main focus and the products manufactured by them are in this domain.  They have more than 8000 skilled professional and experts. Their products are exported to more than 15 countries in the world.
Website: www.wockhardt.com
4. Dr.Reddy'sLaboratories Limited
Dr. Reddy's Laboratories Limited is one of the progressive and innovative companies established in the year 1984. It is an Indian biotechnology company with its headquarters in Hyderabad, Telungana. They produce diagnostic kits, pharmaceutical ingredients and biotechnology products. They have global market for their products. They ship their products to countries like North America, Asia, Europe and Africa. They are well connected across the world.
Website: www.drreddys.com
3. Panacea Biotech limited
Panacea biotech limited is an Indian based biotechnology company with its headquarters situated in New Delhi.  It has its roots in research of the natural products, vaccines and pharmaceuticals ingredients.  It is one of the leading biotechnology companies in India.  It produce products in the field of respiratory, nephrology, orthopaedic and diabetology .  They render their service to more than 60 countries all around the world.
Website: www.panacea-biotech.com
2. Serum institute of India
The serum institute of India are Indian Biotechnology Company specialised in producing the products of the immunological drugs and vaccines.  It has partnership of Poonawalla Group.  It was established in the year 1966 with its headquarters located in Pune, Maharashtra.  They are one of the leading competitors in this industry for the production of rubella, tetanus, diphtheria vaccines in India. They not only produce quality products for India but also export their products to over hundred countries in the world.
Website: www.seruminstiture.com
1. Biocon Ltd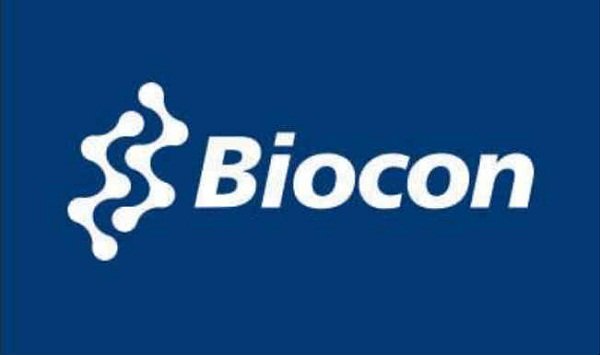 The Biocon is among the top leading biotechnology company.  They were established in the year 1978. They have headquarters situated at Bangalore, Karnataka.  Since their start they have evolved one too many times to reach the top of their business. They have two subsidiaries along with them. They are clinical research company clinigene and custom research company syngene. They have products exported to more than 70 countries mainly they hit the markets of America and Europe.  Their research and products are in the fields of small molecules, biosimilars, branded formulation and novel molecules.
Website: www.biocon.com
The involvement of biotechnology is more in the field of medicine and agriculture leading to the inventions of many drugs for various diseases and technologies with many advantages. They contribute more for the economy of India and with the present involvement of India in this filed will make it more prominent in the biotechnology over the coming years. The biotechnology companies are mostly located in the cities like Mumbai, Delhi, Bangalore, Pune, Hyderabad, Chennai and Ahmadabad.