There might be a lot of chaos, fights, conflicts in this world for which we compare it with the hell, but at the same time there are no scarcities of wonders those make you realise if heaven is anything there, then it must be looking somewhat similar like this. We are talking about the lavish hotels of the world those make the definition of regal style much more enriched. These are the destinations those know earth is full of rich people only. Have a look!
1. Emirates Palace, Abu Dhabi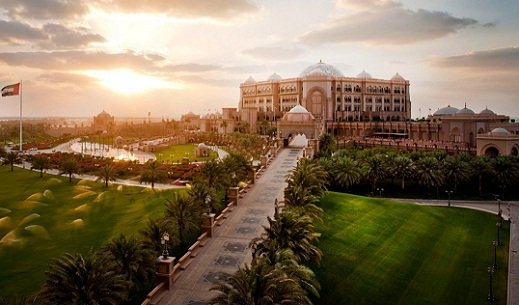 It's a world itself that includes about 395 rooms, about 45 meeting and party spaces, beach, pools, spa and all those possible stuffs for extra-ordinary enjoyment. Luxury ends here, and the surrounding is packed with greatest architectures. It is said that the estimated budget of the palace is about $3 billion.
2. Grand Hotel Kronenhof
Switzerland is known for its scenic natural beauty. At the same time, this part of the world has enough to present us in the form of extreme human artistic talent. Grand Hotel Kronenhof is among those elite class hotels over the globe that has been filled with catchy amenities. The best part is its surrounding that is simply stunning.
3. Mardan Palace Hotel, Turkey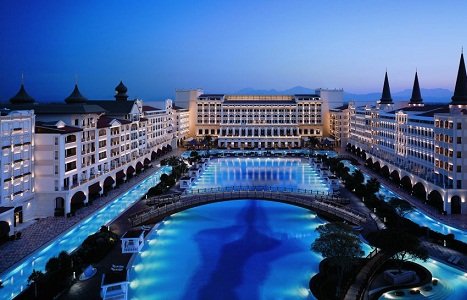 The Mardan Palace Hotel, Turkey is quite known for an interesting aspect. People in great number visit the place for its mammoth swimming pool. Anyway, when you ask someone to name one of the most regal hotels in Europe, then the above name is pretty obvious to be there. The mouth opening interior decoration can simply drag you to a complete different world.
4. The Upper House
It's time to come down to Asia, and straight to China. The Upper House is a perfect place for your festive season, New Year, or any special occasions. They can just blow you through their hospitality and serves. Here you get an exceptional experience of mind-blowing opulence and comfort.
5. The Westin Excelsior, Rome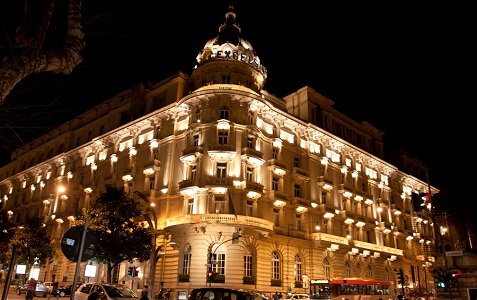 Here we come-up with one of the most antique name in the line-up. The Westin Excelsior, Rome was established long back in 1906. However, despite being a symbol of lavishness they never show it off in front. In fact, this is considered one of the affordable royal hotels. Starting from physical centres, conference halls, to swimming pool everything is at its best side here.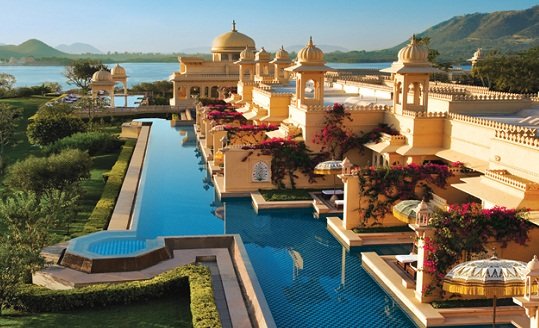 It's a huge palace, a symbol of how rich the ancient Indian kings were during their time. The place has been dragging attentions in a continuous manner. Anyway, the distinguishing part about the palace is that they introduce the visitors with a unique concord surrounding despite staying among elite arrangements.
7. Burj Al Arab Hotels, Dubai
The hotel applies a unique construction pattern that is pretty much equivalent as of a billowing sail. It's picturesque beauty, luxurious rooms and other arrangements blended nicely with terrific art styles make it a wonderful place to spend time. In terms of Hospitality and foods, the place is just incomparable.
8. The Plaza, New York City
The Plaza, New York City is a must visit in life-time. It has been topping the priority line-up of elite class people since a long while. People consider a great achievement upon booking a place here at the place during New Year or festive season of Christmas. The personal chef facility is just distinguishing about it than any other parts.
9. Palms, Las Vegas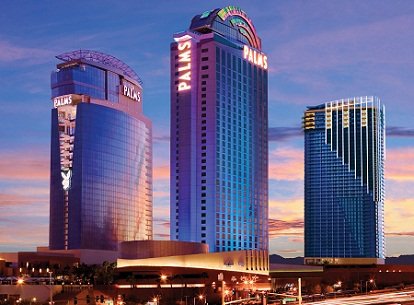 Rooms here have been equipped with facilities that can stun even someone from heaven. The twirling bed, extra-ordinary gymnasium, conference hall, bars, swimming pool, party house, and gardens are just amazing. If human is said to be able in providing physical shape to his/her fantasy, then this should be the outcome. In short, a must visit place in your life.
10. Secrets Marquis, Los Cabos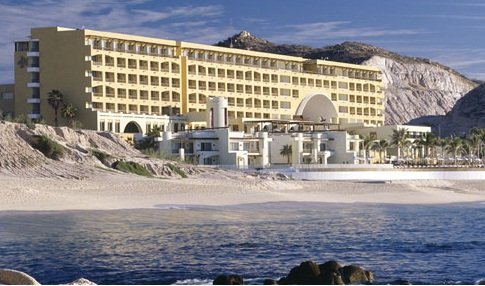 Powered by the mammoth falls, long spreading pools, tranquil spas can make you just addictive about the place. It's never easy to resist yourself from visiting the place again. Apart from this, the scenic interior architecture, play zones, gyms, and bars are enough to minimise your time speed to an unbelievable extent.
Conclusion:
Being royal is not a matter of richness, or how much you earn. It's a mindset to live life. I am sure the compilation made above suits pretty well with the ways of seeing life for above groups of people. All these are worth to be witnessed in your life time.