In an economy like India, which has a large chunk of middle class population, air coolers make a popular way to beat the heat in summer, as they keep one's home cool without shooting up the electricity bills. They are also considered better than ACs from the health point of view. This is why there is a large number of popular air cooler brands in the market today, which are trusted for their performance, quality and price.
Listed below are the top 10 best air cooler brands in India:
10. Ram Coolers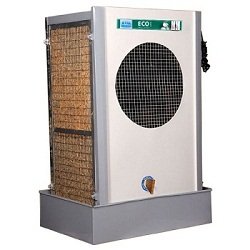 One of the most well known air cooler brands in India is Ram Coolers, which supplies durable and high quality products, with models suitable for both domestic as well as industrial use. The coolers are made of galvanized steel and use top quality electrical parts. Price range starts at Rs 4180.
9. McCoy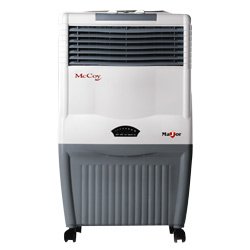 McCoy is a leading home and kitchen appliances brand, which supplies rust proof and superior cooling air coolers, with the capability of competing against AC cooling. These feature laden air coolers are available at a starting price of Rs 5890.
8. Maharaja Whiteline
Next on the list of best air cooler brands in India is Maharaja Whiteline, which offers high style models, with excellent performance and power saving. The brand promises great quality at affordable price, with the starting range of Rs 5799.
7. Khaitan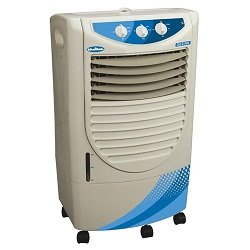 Next on the list of leading air cooler brands in India is Khaitan, one of the oldest and most reputed in the market. It brings 7 variants in air coolers, all having powerful performance, low sound, quick cooling, easy mobility and sturdy build. The price range starts at Rs 6295.
6. Mitsoni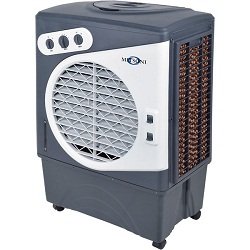 Another innovative air cooler brand in the market is Mitsoni, which has cutting edge technology for the best cooling, available at an economical price. It is also appreciated for durability and performance. The starting price of this brand is Rs 5315.
5. Kenstar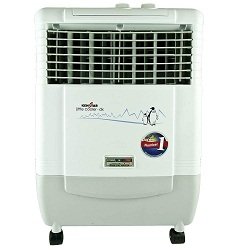 If variety is what you are looking for, then Kenstar is just the right air cooler brand for you. It offers excellent features, non corrosive body, innovative cooling and great durability, along with pocket friendly prices. Kenstar cooler models are available at a starting price of Rs 5444.
4. Usha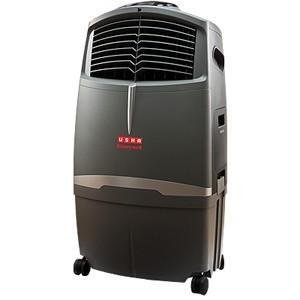 One of the oldest runners in Indian air cooler market is Usha, which showcases a wide range of air coolers with diverse features and in different budget ranges. These coolers offer quality and durability, wrapped into one. It is available at a starting price of Rs 10000.
3. Crompton Greaves
Crompton Greaves is the Indian air cooler brand which is widely acclaimed for its good looks along with brilliant features. Futuristic design, faster and longer cooling, high gloss body and high quality are some features which this brand boasts of. The starting price for Crompton Greaves models is Rs 6677.
2. Symphony
If we talk about the most popular brands of air coolers in India, then Symphony definitely takes the cake. Variety is the biggest plus point of this brand, which caters to domestic as well as industrial needs and the products are eco friendly too. The price range starts at Rs 5791.
1. Bajaj
Topping the list of top 10 best air cooler brands in India is Bajaj, which brings stylish designs in compact, tall and tower models, all coming at surprisingly affordable prices and having extraordinary features. The starting range in Bajaj coolers is Rs 4888.
With such a large variety available in air coolers, the options available for the Indian consumer are many and he can make a smart choice, which loos good, performs well and is priced affordably.