Lisa Ray is an international celebrity of Indian ethnicity. She is a Canadian model, actress, television host, social activist and philanthropist, who has become an inspiration for many by giving a tough fight to the deadly disease cancer and coming strong out of the ordeal.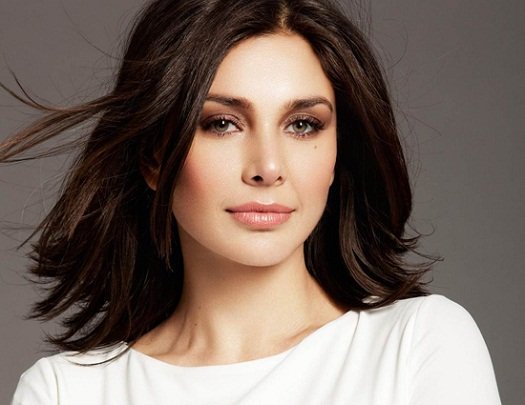 Net Worth: $ 20 million
Income Sources: Lisa ray started her career as a model and later went on to become an actress and was a part of numerous Indian as well as international film projects. She also makes her money by hosting some television shows.
Born: 4th April, 1972 (43 years old)
Height: 5'4″ Feet
Marital Status: Married to Jason Denhi since 2012.
Personal Background
Lisa Ray was born in Toronto and comes from a mixed ethnic background, with a Bengali Hindu father and a Polish mother. She was raised in Canada, though she spent some of her childhood days in Kolkata too. Lisa was a bright student, who excelled in academics and completed her five year high school education in just four years. She was fond of watching movies as a youngster and her favorite film makers were Satyajit Ray and Federico Fellini. She wanted to pursue a course in journalism but the accident of her mother dampened her plans and later she did a post graduate course in acting from Academy of Live and Recorded Arts (ALRA) in London. After a successful career in modeling, films and television, Lisa was shattered when she was diagnosed with the incurable cancerous disease, multiple myeloma in 2009. But she decided to put up a fight and was fully cured of it with a stem cell transplant in 2010. The fight against the disease inspired her to write a blog called The Yellow Diaries, which was highly acclaimed around the world. She is also actively involved in several philanthropist activities and organizations such as Plan Canada's "Because I Am a Girl" campaign, Estee Lauder Breast Cancer Awareness, "Make Myeloma Matter" media campaign and Wellspring Cancer Graduate Fashion Show, to name just a few.
Career Graph
Lisa Ray started her modeling career with a Bombay Dyeing ad, clad in a black swimsuit, featured along with Karan Kapoor. Next, she appeared on the Gladrags cover in a swim suit and started receiving TV show hosting offers in India, one of them being the Star Biz shoe on Star Movies which she hosted along with Kelly Dorji. She was voted as the ninth most beautiful woman of the millennium in a poll conducted by Times of India. She made her Bollywood debut with a 2001 thriller movie "Kasoor", in which she was paired with actor Aftab Shivdasani. Since she could not speak fluent Hindi, her voice was dubbed by actress Divya Dutta, but Lisa was still appreciated for her great performance in the film. The film brought her in the limelight and she was offered a role by director Deepa Mehta in an Indo-Canadian venture called "Bollywood/Hollywood" in 2002. Lisa was repeated by this acclaimed director in the film called "Water", which was nominated for the Oscars. In addition to these Indian films, Lisa has been part of several prestigious film and television projects in Canada, Europe and USA. Her courage and inner strength have set an example for all cancer victims that it is truly possible to beat the disease if one is bent at it.