The ICC T20 Cricket World Cup 2016 is approaching really fast, and millions of cricket fans are eagerly waiting for the game to take place on earth. Not everyone will have adequate time to follow the game on television, thus they will be following the updates on their smartphones. Thanks to technology, plenty of dedicated apps are available for cricket updates – we have listed the top 10.
10. Cricket Pro
Cricket Pro is developed with both smartphone and tablet in mind, the display resolution and orientation both would be perfectly rendered on any display size out there. There's a lean-back mode where user can keep an eye on the updates without touching the display, also the daydream mode in Android 4.2 KitKat and above could be customized with Cricket Pro's interface.
9. Cricket Live Scores
Not all cricket live update apps are lightweight; and not all cricket fans around the world own a superfast flagship smartphone. To provide the update to any type of cricket enthusiasts, Cricket Live Scores have kept their interface very lightweight. Also, umpiring animations will be ready in this app immediately after a decision has been given.
8. NDTV Cricket
NDTV is an Indian TV channel and the T20 World Cup 2016 is going to take place in this country, thus NDTV Cricket app will certainly be able to provide precise and timely update on an ongoing match. Update frequency is ball by ball.
7. Cricket Live Scores & Schedule
Cricket Live Scores & Schedule has a nicely developed interface with various color schemes – user doesn't have to remain stuck in only one boring interface while they are tracking the score updates on their favorite team's match. There are features like scorecard, point table, run rate, required run rate, most boundaries, hundreds and fifties etc. All these statistics are appreciated by cricket fans for sure.
6. Yahoo! Cricket
Yahoo! Cricket app might not be available in all regions due to some Google Play Store constraints; however Indian users are able to access and download Yahoo! Cricket from the official links. This app provides update on each ball. Not just the app interface but there's a widget as well for an even better update option.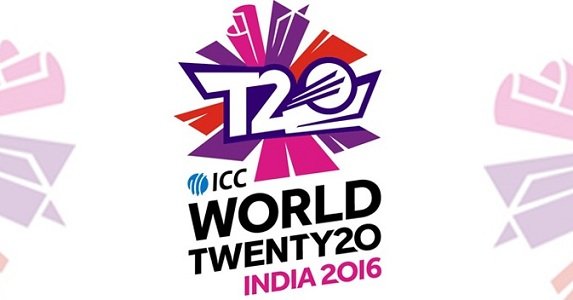 5. ICC T20 Cricket World Cup 2016
Typically, ICC releases an app for the ongoing large scale tournament going on. The last app was to provide update on the Under 19 World Cup that had just taken place during the beginning of 2016; and an app will be released for ICC T20 Cricket World Cup 2016 before March. Keep an eye on the official ICC T20 World Cup 2016 page for updates.
4. CricBuzz
CricBuzz has always been popular to the cricket fans for providing very timely updates; the description is updated after each ball so that the audience can have an idea on the match even without keeping eyes on them. A new section for the upcoming T20 Cricket World Cup 2016 will be added soon, sources confirm.
3. Star Sports
Star Sports Android app provides update on any sort of cricket matches going on around the world – in ODI, T20 or Test match formats. T20 Cricket World Cup 2016 section will be added soon.
2. UC Browser
If dedicated apps can't your thing for memory or resource constraint, you could use UC Browser to get time to time updates. UC Browser has a dedicated cricket update section, as well as fast accessibility to any cricket update website as well.
1. ESPN Cricinfo
ESPN Cricinfo is probably the most popular cricked update app that was ever introduced. Even though the latest versions do introduce bugs at times, but they usually get rid of them in no time. Audio and video clips are available apart from textual updates.
Conclusion
With the T20 Cricket World Cup approaching ahead, it's time the cricket fans downloaded their favorite cricket update apps because the clock is ticking fast!