Do you know what NOIDA is?
NOIDA is said to be a gateway to the future.
It is a planned new city to rise in India under the management of New Okhla Industrial Development Authority – hence the acronym. It is an integral part of the National capital Region of India. It officially came to existence on April 17, 1976 as part of an urban renewal project under Sanjay Gandhi.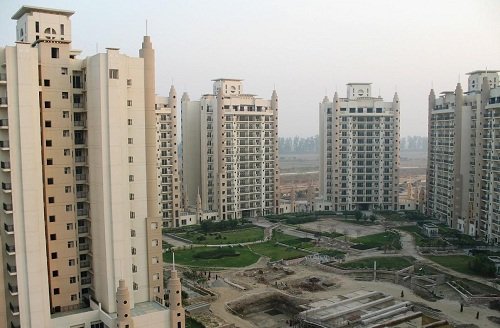 A lot of things had happened after Noida was officially launched in exactly 40 years ago. In this article, you will find out ten interesting facts about Noida:
10. It is one of the richest civic bodies in India
Noida rivals Mumbai in attracting large numbers of foreign investors in the areas of Information Technology and Computer Science. It also boasts of a large number of Business Process Outsourcing (BPO) companies that service clients all over the world in the areas of banking, finance, insurance, manufacturing, and the automotive industry. It also houses state of the art engineering schools and other learning institutions to address the need for a skilled and highly-equipped labor force around the vicinity.
9. Noida is a green city
Noida is famous also for its excellent tree-lined roads, numerous parks, and forest cover. It has been declared as the greenest city in India with a forest cover of close to 50%. No other Indian city or suburb comes closest to this percentage. This is also why Noida has won accolades for being environment-friendly.
8. Noida is not only IT/BPO city but bird city as well
Numerous species of birds may be found at Noida's roads and parks. These bird species include sparrows, bulbuls, mynahs, crows, prinias, bushchats,seagulls, cormorants, jacanaas, kingfishers, munias, barbets, and wheateaters. Other exotic bird species may also be seen at Okhla Bird Sanctuary within the city.
7. Noida is a male-dominated city
Since more males work in the IT industry, the population if NOida is dominated by males at a ratio of 2 men for every 2 women. Male literacy stands at 92% while female literacy is at 88%. Majority of the population, just like much of India, are Hindu while the others are Christians, Buddhists, Muslims, Sikhs, and Jains.
6. Noida was formerly a gold mine
"Gold mine" is used here as a euphemism, in the sense that Noida is considered as the place to be if you want to be in the midst of India's most favorable business and investor climate. Noida has a very high budget allocated for industrial and commercial development, as well as for infrastructure needed to stimulate and perpetuate continued growth and development. Furthermore, companies based or have offices at Noida are known to generate impressive revenues on an annual basis.
5. Noida boasts of state-of-the-art and cutting-edge educational institutions
Noida is home to Uttar Pradesh Technical University – known nationwide for its excellent programs in information technology and engineering. The city is also home to Galgotia's College of Engineering and Technology, Amity University, Jaipura Institute of Management, JSS Academy of Technical Education, and the Asian Academy of Film of Television, among many others.
4. Noida is one of the top outsourcing hubs in the world
Multinational business process outsourcing hubs have permanently based themselves at Noida. These companies include Headstrong, Sapient, Fiserv, EXL SErvice, IBM, Fujitsu, Adobe Systems, among many others.
3. Noida is also a shopping hub
Noida also lends itself very well in the retail industry. Numerous prominent hotels, shopping centers, and nature parks are visited by thousands of tourists. The Great India Place, Mall of India, Sab Mall, and the Spiceworld Mall all have a strong presence in the city.
2. Noida is also a fast-growing tourist hub
Numerous hotels also have a presence within the city's vicinity. These include Raddison Blu Hotel, The Hyatt, Fortune Plaza, among many others.
1. Noida is also a healthcare and medical tourism hub
Noida holistically emphasizes the total well-being of its inhabitants and visitors by putting up state-of-the-art medical institutions like the Kailash Hospital and the Jaypee Hospital.