Tara Alisha Berry is an Indian film and theater actress and known for her work in Hindi as well as Telegu movies. She received massive recognition from her Hindi film Mastram which was also her debut Hindi movie.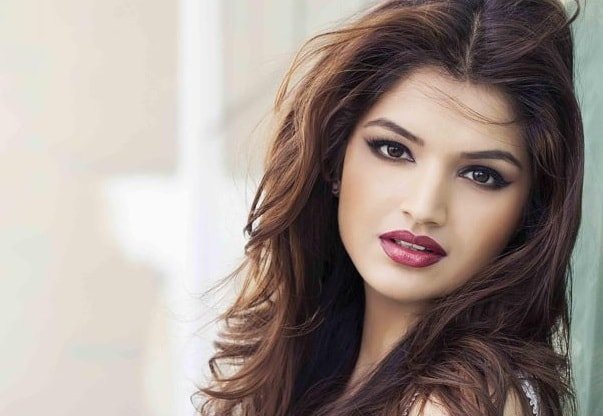 Net Worth
The net worth of Tara Alisha Berry is not disclosed.
Income Source
The major source of income for Tara Alisha Berry is acting.  She works in a lot of Hindi, Bengali & Telegu movies which help her in making a lot of money.
Real Name: Tara Alisha Berry is the real name of this beautiful actress. She is also known as Tashu, Taasha & Tara.
Date of Birth: 19th May 1988
Age: 29 years
Height/Weight
Tara Alisha Berry has an average height. She stands at 5 feet and 5 inches and weighs 52Kgs.
Marital Status
At present, Tara Alisha Berry is single and there is no information about her relationships either.
Personal Background
Talking about the personal background of Tara, she was born in Mumbai, Maharashtra and spent most of her early days there. She completed her schooling from Bangalore and and then moved to USA for pursuing a course in Method acting. She studied Film Production and Screenwriting at the most prominent university called Chapman University, Orange County, California. After which she moved back to India to prove her mettle in Bollywood. She belongs to a business class family and her mother – Nandini Sen – is also an Ex- Model & actress. Therefore she has immense support in her professional life. At present, she is single and nothing is disclosed about her alleged relationships as well. She started out with a music album video with Shaan.
It was called Khudgarzi.  She was totally hell bent on joining this enchanting trade so she got herself trained at Kreating Charakters for 4 months and then an Intensive Drama Program held by Theatre Professionals for 3 weeks.
Career
Now about her debut in the Hindi Film industry, she worked in a film called Mastram in a role called Renu. The film was critically applauded and her work was appreciated a lot. Her first film in Telegu was 100% Love wherein she was in a role called Swapna. It is known that in 2015, she worked with Anurag Basu on his upcoming project – Chokher Bali which is an element of a series called Stories by Rabindranath Tagore. This series did extremely well and was really appreciated by all. In the same year, another film named The Perfect Girl was released. Vishesh Films signed her up on a three film deal and the first movie was called Love Games that got released in April 2016.
She is also working in the upcoming film Singham 3. Over a period of time, Tara has proved her worth and she is surely going to create ripples in the industry with her charming smile and hard work. She has made a numerous fans as well.
Properties and Cars
The details about Tara's cars and properties are unknown.