Sunil Mittal Net Worth, Biography, Age, Height, Wife
Sunil Mittal is the founder and Chairman of the leading Indian telecommunication company called Bharti Enterprises, which is the largest GSM mobile phone service provider in the country and the fourth largest wireless company in the world. He is one of the most famous businessmen in India, who has made a global reputation for himself.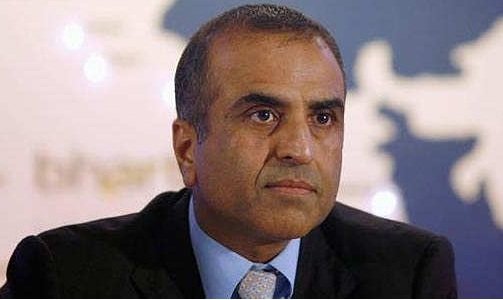 Net Worth: $7.8 billion
Income Sources: Sunil Mittal is the CEO and Chairman of Bharti Enterprises, one of the largest telecom companies in the world, which boasts of nearly 275 million uses in Asia and Africa.
Born: 23rd October, 1957 (57 years old)
Marital Status: Married to Nyna Mittal. The couple has three children, Shravin, Kavin and Eiesha.
Biography
Sunil Mittal was born in Ludhiana, Punjab and hails from a Punjabi Agarwal family of repute. His father Sat Paul Mittal was an influential politician belonging to Indian National Congress and a member of Rajya Sabha from Punjab. Sunil Mittal did his schooling from premier institutions like Wynberg Allen School, Mussoorie and Scindia School, Gwalior. He graduated from Arya College in Ludhiana, which was affiliated to Panjab University, Chandigarh. He started his first business venture at a young age of 18 years by borrowing funds from his father. It dealt in manufacture of bicycle crankshafts. As time went by, he realized that he could not make much progress in his current city, Ludhiana and decided to move to Mumbai to look fr greener pastures. Later, he started an import company called Bharti Overseas Trading Company, along with his brother. He started importing prtabel generators from Japan, but the business was halted suddenly due to change in government policies. In 1984, he ventured into manufacturing push button phones, with his company Bharti Telecom Limited establishing a tie up with the German telecom company called Siemens AG. His company later diversified into manufacture of fax machines, cordless phones and other telecom equipment. When the Indian government acquired the license for mobile phones in 1992, it came as a golden opportunity for Mittal and he started a company called Bharti Cellular limited, which offered mobile services in the country under the name of Airtel. The company progressed by leaps and bounds and soon went on to become the biggest mobile services provider in the country, which played a pivtal role in cutting down the STD and ISD rates in India. Mittal also negotiated with the leading US based retail chain Wal Mart to set up some retail outlets in the country. Besides being honored with several business awards including Top Entrepreneurs in the World 2000 and IT Man of the Year 2002, Sunil Mittal has also been honored with the prestigious Padma Bhushan, the third highest civilian honor in the country.
Sunil Mittal currently resides in New Delhi with his family and lives a simple and down to earth lifestyle despite his phenomenal success. He is calm by nature and performs yoga every morning to keep himself physically fit and mentally alert. He is hard working, diligent and passionate about his work.