Shashi Kapoor is one of the most popular actors of the yesteryears, who later ventured into film making and is recognized for his glorious contribution the Indian cinema. He belongs to the prestigious Kapoor family, which forms the backbone of Bollywood.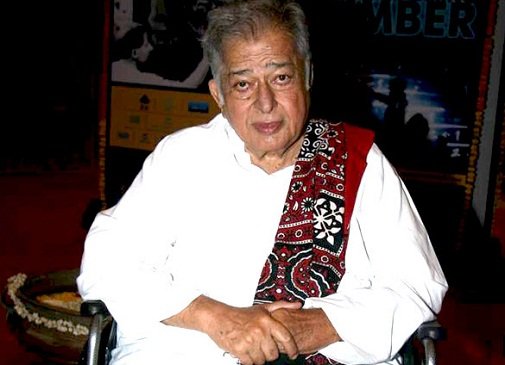 Net Worth: $ 80 million
Income Sources: The veteran actor has acted in a large number of Bollywood films during his long and illustrious career, besides being a part of some international ventures too. He has also worked as film producer and director in the industry.
Born: 18th March, 1938 (77 years old)
Real Name: Balbir Raj Prithviraj Kapoor
Height: 1.8 M
Marital Status: Married to Jennifer Kendal and they have three children, daughter Sanjana Kapoor and sons, Karan and Kunal Kapoor. Jennifer died after a battle with cancer in 1984.
Personal Background
Shashi Kapoor was born as Balbir Raj Prithviraj Kapoor in Calcutta and his father, Pritrhviraj Kapoor was one of the biggest names in the film industry in his era. His elder brothers, Raj Kapoor and Shammi Kapoor were also the most well known actors of their period, while the younger members of his family are doing equally well. He did his schooling from Don Bosco High School in Mumbai and went on to join Prithvi theater group in Calcutta. It was here when he met English actress, Jennifer Kenael, who was a member of another theater group, Shakespearean Group. They fell in love and after initial opposition by Kendal's family, got married in 1958. All his three children, Sanjana, Kunal and Karan, tried their hands in acting, but did not get positive response due to their unconventional looks and accented Hindi.
Career Graph
Shashi Kapoor got acting in legacy and started his acting career as a child artist at the tender age of four years, when he took part in plays produced and directed by his father under Prithvi Theater Group. He featured in movies like "Bachpan", "Tadbir" and "Meena". Till date, he has acted in a total of 116 films as lead actor and 21 films in a supporting role. He has been paired with almost all well known actresses of the yesteryears, including Nanda, Sharmila Tagore, Hema Malini, Zeenat Amaan, Parveen Babi and Reena Roy. His best performances came in films like "Haseena Maan Jaayegi", "Aa Gale Lag Ja", "Satyam Shivam Sundaram", "Roti Kapda aur Makaan", and the list goes on and on. Shashi Kapoor was teamed up with Amitabh Bachchan in many movies, to give blockbuster hits like "Trishul", "Deewar", "Kabhi Kabhi", "Kala Pathar" and "Suhaag", which have become nothing less than legends in the history of Hindi cinema. He has also been a part of a number of British and American films, and his relation with Merchant Ivory Productions is particularly appreciable. He owns a production house called "Film Valas", which has made films like "Ajooba", "Kalyug", "Vijeta" and "Utsav".
He has been honored with a number of awards and nominations, including three National Film Awards, two Filmfare Awards including a Lifetime Achievement Award and one BAFTA Award. Additionally, he has been conferred with the prestigious Padma Bhushan Award by the Government of India in 2011. Currently, he is leading a retired life in his Mumbai home.