Sanjog is a TV-based family drama show that will starts on 22 August 2022. Produced by Rashmi Sharma, Sanjog will air on the Zee TV channel. The show stars Kamya Punjabi and Shefali Sharma in the lead roles. The story of the show Sanjog is based on two mothers and two daughters.
The first highlight points to Shefali Sharma in the role of a mother whose daughter is seven years old. Shefali Sharma has a generous and kind personality, but her daughter is the exact opposite of her. Rajneesh Duggal has worked opposite Shefali Shama. The story is quite complex and depicts the relationship between mother and daughter.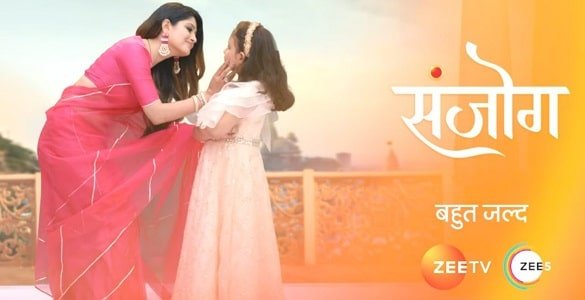 Wiki & Storyline
The story is related to the relationship between mothers and daughters. The two mothers named Gauri and Amrita struggle to handle their daughters Chanda and Tara. Both Mothers are unaware that their daughters have been swapped among themselves. Both Amrita and Gauri will give birth to their daughters in the same hospital but their babies are exchanged due to the carelessness of the hospital staff.
Shefali Sharma will play the role of Amrita, who is a charitable and kind person. Gauri, on the other side, is a materialistic person. The fact is both are different from each other. It will be interesting to see how Gauri and Amrita raise their daughters. Will both know the reality about their daughters? To see every up-down and suspense regarding this show, you can go to the official website of Zee5, install Zee5 App, or watch Zee TV's official channel.
Timings
Sanjog Television show will begin air from Monday to Friday on Zee TV on 22 August. It is believed that this television show will replace Kashibai Bajirao Ballal in the timing. It will show for 20 to 25 minutes. You have to complete all your work on time to watch the episodes of the show. This show is not telecast on any other channel than an online platform like the Zee5 app. Watch it on time to not miss any episode of the show.
Casts
The major cast of the Sanjog serial are as follows:
Shefali Sharma will spot in the lead role. She plays the role of a mother named Amrita Kothari, who has seven years daughter.
Kamaya Panjabi will also be in the lead role in the show. She plays the role of a mother named Gauri.
Rajneesh Duggal as Rajeev Kothari is also in a lead role.
Hazel Shah as Tara and Hetvi Sharma as Chanda will play the role of daughter.
know more about the show details, you can check the OTT platform, or wait to watch the first episode of this show.