A Quick and Easy Way to Unlock PDF Files
When you have to send a confidential file in PDF format, it's always best to lock the file so that not just anyone can access it. Putting a lock or password on your PDF file is one of the best ways to make sure that it's secure. When you are sent this type of file, you'll also only be able to access it with a code or password. This makes things much easier for the sender and recipient to make sure that the file will only be for them and others who are given access to it.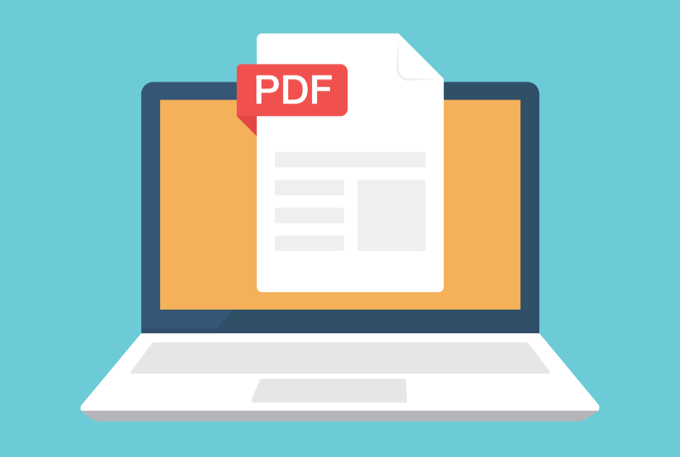 But there will come a time when you may not anymore need the PDF file to be locked. This might be because you want to access it at any time without the need to repeatedly enter a password. It can be quite a hassle to always have to enter a password when you only need the file for your reading or reference. You can save a lot of time and effort in the long run if you can just access the file directly. So, we're here to help you out with that by sharing with you a great online tool that not only unlocks your PDF files, but you'll also be able to access other features with it. Interested? Well, then, keep on reading!
But why PDFs?
You may have noticed that in many emails, you're mostly sent PDF files. It's even become more common nowadays since with the pandemic, classes and offices are being done at home to ensure the safety of students, teachers, employees, and everyone else. PDF files are easily accessible on any device. You've probably already received files in this format and you'll notice that you can access it directly on your computer or mobile device without hassle. You didn't even need to download any additional plug-ins or apps just to view them. PDFs are simple and direct. No unnecessary steps are needed to be taken. Also, you'll notice that compared to other file formats, PDFs are much smaller in terms of file size without compromising the overall look of the original file.
So now that we've covered the basics of PDF files and why they're the best choice for file in general, let's now dive into how you can unlock PDF online. We're featuring one of the best online tools to help you out, which is PDFBear. And you'll be amazed at how much you can do with this nifty online tool.
PDFBear, you say?
So what exactly is PDFBear? It's an online software as a service tool that lets you unlock PDF files in a breeze! But other than that, it also has a ton of other features that are useful for school or work. You can convert almost all file types to PDF format and vice versa. It works instantly without the need for you to download additional apps. You can directly access PDFBear on your web browser without having to pay extras to access its features. It really has a lot to offer, so you'll definitely be getting a lot of use from this nifty online tool. Now let's go-ahead to unlocking your PDF files.
How to use PDFBear
On your web browser, once you get to the "Unlock PDF" feature of PDFBear, just choose the PDF file you'd like to unlock. You can click "Select a File" or open a file folder and then click and drag the file to the website. Once done, just wait for the file to upload. The upload will only take a few seconds to finish. After the upload, just enter the password of the PDF file then click the "Unlock PDF" button. PDFBear will then decrypt your file and will have your newly-unlocked PDF file ready for download. You can download the file just as fast as you've uploaded it in⎯just a few seconds!
Quick and easy!
And now you have your PDF file unlocked! It's as quick and easy as that! You didn't even have to go through any hassle to get it done. That's just one of the wonders of PDFBear. Now, you can also do more with PDFBear which can definitely be useful for your other file needs. Try it out for yourself today!