Sanjay Mishra is one of the most demanded actors in today's time and he is an extremely talented actor. If you flip through your channels, there is a chance that you will come across a film that has Sanjay Mishra as the actor. He has acted in many films and the kind of work he chooses is brilliant. Sanjay Mishra can be seen in many films and in the wide range of films which includes indie films, small budget films, and even high budget films. He is one man who is very honest to his work and is also very passionate about it.
If he likes the scripts, then he even works for free. He is a simple man and enjoys what he does. Sanjay Mishra is someone who can even teach you a lot of things and especially some important life lessons.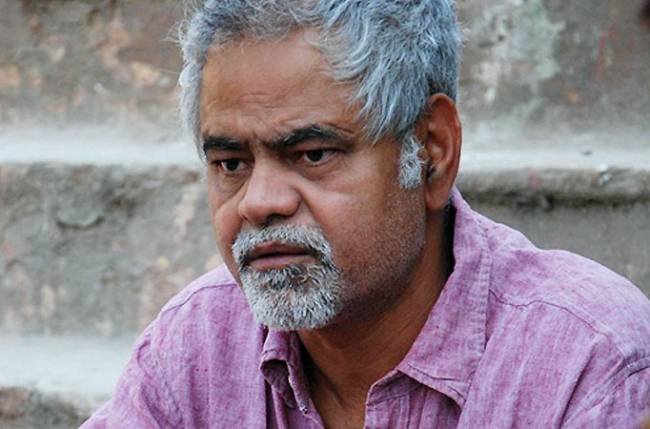 Net Worth
The Net worth of Sanjay Mishra is unknown.
Income Source
The main source of Sanjay Mishra's income comes from acting. He is even a director, which helps him in earning some money.
Real Name
The real name of this talented person is Sanjay Mishra.
Date Of Birth
Sanjay Mishra was born on 6th October 1963.
Age
Sanjay Mishra is 55 years old.
Height/Weight
Sanjay Mishra is five feet and seven inches tall. He weighs approximately 72 Kgs.
Marital Status
Sanjay Mishra is married to Kiran Mehta.
Personal Background
Sanjay Mishra is one of the most talented actors in the Indian Film Industry. He hails from Bihar and was born and brought up in Darbhanga, Bihar. He finished his schooling from the Kendra Vidyala and he flunked twice in the tenth standard, which made his father really worried about his career and his future. He comes from a family where the people had government jobs. His father worked in the Information and Broadcasting Ministry and his grandfather worked in the District Magistrate. Sanjay Mishra was highly influenced by his grandmother who used to sing for the radio in Patna. Sanjay Mishra loved spending his childhood with his grandmother and he learned a lot from her. Sanjay Mishra then shifted to Banaras when he was just nine years old. His father who loved arts has also influenced him a lot. Sanjay Mishra after failing in the tenth standard joined the National School of Drama as his father wanted him to do so and we all know the rest now.
Career
Sanjay Mishra is an extremely talented actor and he started his acting career by being a part of the plays and later he came to Mumbai and Tigmanshu Dhulia offered him to act in a TV series. Sanjay Mishra struggled a lot before he became a famous actor. His first TV series was Chanakya. Sanjay Mishra gets too deeply involved with the character. He then acted in Office Office. Sanjay Mishra has acted in many films like Golmaal, Phas Gaye Re Obama, Pranaam Walekum, All the best, and many more films. He has also won many awards for his acting.
Properties and Cars
The details about Sanjay Mishra's properties and cars are not listed.