Samrat Reddy is a popular actor and a cricket player. As per the information available, he started his career as a cricketer and he later got into modeling.
He also received many roles in Telugu Movies and today, he is quite a popular personality in South Indian Entertainment Industry.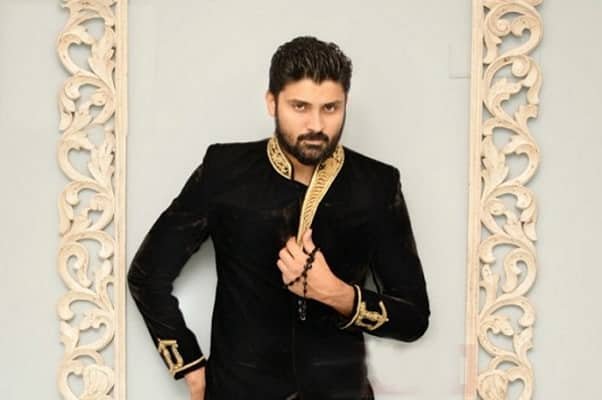 Net Worth
The net worth of Samrat Reddy is not known.
Income Source
The main source of income for Samrat Reddy is the fee he receives for his work in entertainment Industry. In addition to this, he also earns a significant portion of income from the Match Fee and modeling assignments.
Real Name
The real name of this talented actor and cricketer is Guduru Venkata Satya Krishna Reddy.
Date of Birth: 6 April 1983
Age: 35 Years
Height/Weight
Samrat Reddy has a tall height as he is 6 feet tall. In addition to this, Samrat Reddy weighs about 80 Kgs.
Marital Status
Samrat Reddy is presently divorced.
Personal Background
Talking about the personal background, it is known that Samrat Reddy was born in Hyderabad and the majority of his life was spent in Hyderabad. He also has a home in Vijayawada and he frequently visits there. Talking about the education, it is known that he went to St. Patrick's High School in Hyderabad and he later went to pursue B.A. in Film Making and Television Production. In terms of family, the name of Samrat Reddy's father is Jeevith Reddy and the name of Samrat Reddy's mother is Jaya Reddy. In addition to this, Samrat Reddy was married to Harshita Reddy in the year 2015 but the couple later filed for a divorce. Samrat Reddy also has a sister whose name is Shilpa Reddy. It is known that Samrat Reddy had been fond of cricket since his childhood days and hence he had also been actively involved in playing cricket.
Career
In terms of carer, it is known that Samrat Reddy started his acting career after completing his graduation in the year 2000. In 2000, he worked in a movie called Yuvakudu. He later got a chance to work in many movies like Malini & Co, Aha Na Pellanta,and Panchakshari. Since he is fond of cricket, he also participated in Celebrity Cricket League and he played really well in the league.
Apart from this, he has also been a part of many shows and he is presently participating in a Telugu Reality Show.