Remo D'Souza is a very popular name in the booming entertainment industry of India. Just in case you don't know, he is one of the most popular choreographers India has to offer today. In fact, his popularity began to rise when he became the judge in the Indian reality dancing television show titled "Jhalak Dikhhla Jaa ", along with the other two judges, Karan Johar and Madhuri Dixit. Aside from being an award-winning choreographer, he is also a film director and actor.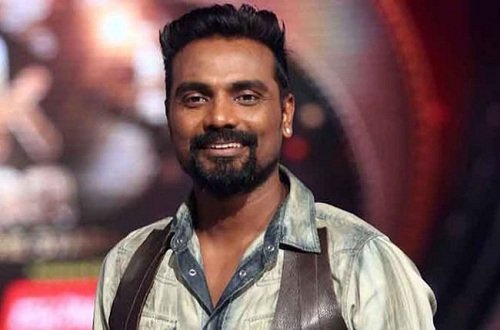 Net Worth: $7 million (Estimated)
Sources of Income: Remo D'Souza actually gains huge amount of money from his main job, which is choreographing dance steps in the television shows, films, and even in some important events in India. But since he entered into the showbiz industry, he also earns a lot of money from film directing and from being part of several Indian television shows. According to Forbes, his salary reaches as much as Rs 2.65 Crore.
Full Name: Ramesh Gopi Nair
Born: 2nd April, 1974 (44 Year)
Marital Status: He is happily married to the love of his life, Lizelle D'Souza, and they are blessed with two kids, whom are Druv and Gabriel.
Height/Weight: He stands 5 feet and 7 inches, and weighs 60 kilograms.
Personal Background
Remo D' Souza was born and raised in Olavakkode in the city of Palakkad, which is under the territory of the Indian state of Kerala. His father is named Gopi Nair, while his mother is named Madhaviyamma Nair. He is 2nd among the 5 siblings. His elder brother is named Ganesh Gopi, and he has 3 beautiful younger sisters. He and his entire family actually had no permanent address before due to the nature of his father's job in the military. This was the reason why he tried going to school in various places in the entire India.
However, he mainly spent his school days in the city of Jamnagar in the Indian state of Gujarat. When he was still a school boy, he used to be an athletic who won several prizes in running events.
Career Graph
Remo D'Souza's booming career in the entertainment world of India actually began way back in the year 1995. From that exact year, he began choreographing in a number of bigger and high-budgeted television and movie projects. In the year 2006, he was offered with a television show project, where he became one of the high caliber critics and judges in a reality dance show titled "Jhalak Dikhhla Jaa". He was joined with a movie director, Karan Johar, and a gorgeous Indian actress, Madhuri Dixit, as co-judges. In the year 2011, the movie that he directed was released in the big screens. This movie was titled "F.A.L.T.U", which means Fakirchand and Lakirchand Trust University. He also directed "ABCD – Any Body Can Dance", which was the very first 3D dance film in India. His directorial venture doesn't just stop there. He also made the part 2 of "ABCD – Any Body Can Dance", which was released last June 2015. At present, he's the "super judge" in Dance Plus, which is a hit television dance show in India.
Save