If you've been wondering how to join the thousands of people making extra money online, paid surveys might be the thing for you. In this digital era, millions globally earn by sharing their opinions and trying new products. Several reputable survey-taking sites are available so that you can quickly join and start making money.
With research and marketing firms constantly needing crucial information to help them make sound financial decisions, this is the easiest way to make your voice heard in exchange for a reward.
Why You Should Take Paid Surveys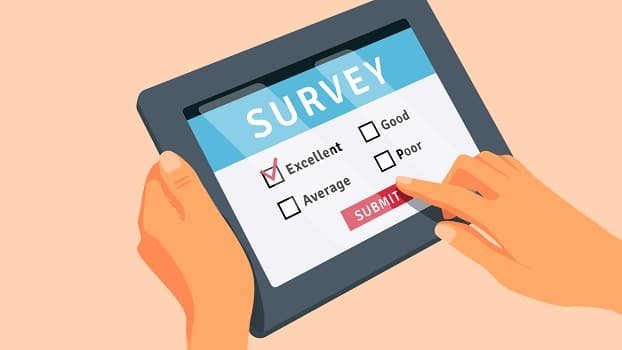 Online surveys are legit and a great way to make money. However, if you are new to them, you must be wondering about the fuss around them. Earning money is the most enticing reason to participate in paid surveys, but there is more to it. Your opinion goes a long way in shaping the future of these companies.
With modern customers going for easy-to-use products that satisfy their unique needs, you could have a lot to say about what makes it to the market. If you still need convincing about the significance of paid surveys, keep reading to discover why.
Get Payment for Doing Surveys
Being paid for product opinions is the most significant reason people flock to these sites. With legit sites, you can earn rewards in the form of redeemable points for cash or gift cards. The compensation amount varies from site to site and can be a valuable source of income.
The money may need to be more to replace a full-time job, but it is decent, consistent, and can help with various bills around the house.
Enjoy a Flexible Work Schedule
Do you love working on your own schedule? If yes, you have a good reason to take paid online surveys. Take into consideration that this is not a full-time job, but there are no deadlines, and no one is relying on you to complete a specific number of surveys.
Working on these sites is entirely in your control, and you make the rules. Users can log in anytime and from anywhere, take a few surveys, and be through with the job. This routine allows survey-takers the freedom to work at their own leisure.
Help Shape the Products of Tomorrow
Participating in paid surveys is not only about making money but shaping tomorrow's products as well. Before anything else, you are a consumer, and you want to have products that meet your needs in the market.
Giving feedback during surveys gives companies the tools to improve their products and design better marketing strategies. Survey takers also get to know which products are in development and the companies working on new products.
Paid Survey Websites Are Free to Join
You can get paid for doing surveys, and the best part is that joining most of these earning opportunities is free for everyone. Signing up on any legit site is free; no investment, and you will never have to pay to participate. Provided you possess an electronic device like a smartphone or a computer and an internet connection, you are good to go, but be careful to identify legit survey sites. Because they value the information provided during these surveys, they will never charge you.
Survey Sites Do Not Require Education or Special Skills
No specific educational or skillset requirements are needed to take most surveys available online. Most sites are interested in the age and location of the participants and whether they use certain products. You would be an eligible participant if the answers provided align with what they are looking for.
The ability to navigate a website and basic computer skills are all you need to start earning and taking surveys online. A smartphone should suffice for any paid survey.
Final Words
It is no secret that making money is the most dominant reason for participating in online surveys. The sites are easy to navigate, the payout is fast, and taking surveys requires no expert training. But as highlighted above, there are plenty of other good reasons to try paid surveys.
Partnering with a trusted company that compensates fairly for your input can be very beneficial in the long run. Now you have reasons to start making extra cash through paid surveys.