Whether you use business software to manage business finances or creative software for graphics, web designing, etc., cloud-based subscription software is all you need. Using a SaaS (Software as a Service) application is a great replacement for clunky software products that take up a lot of storage and installation time. But managing SaaS-based spending is a different issue altogether. Keep scrolling through to know the details regarding SaaS spend management and ways to optimize expenditure.
What is SaaS spend management?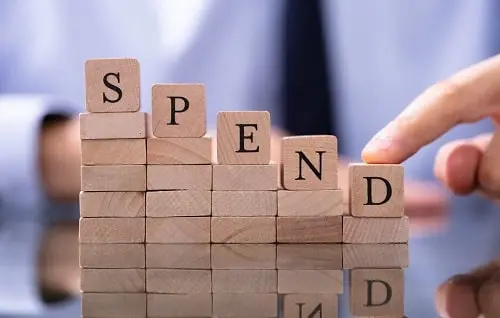 SaaS spend management refers to using tools, strategies, and negotiation tactics that help in managing and controlling the software as a service (SaaS) cost. This tool helps display the SaaS platforms, their cost, and usage. As a result, you can optimize overall SaaS costs and boost savings by overseeing and controlling the amount you spend across different subscriptions.
Ways to optimize SaaS spend management
SaaS spend optimization is a SaaS management process to reduce the number of SaaS apps or licenses and to right size licenses in your organization. Here is the list of ways through which you can optimize the expenditure:
Determine which applications will be prioritized
To reduce your expenses, you must avoid going and reviewing every single SaaS application, which is time-consuming. Rather, it would help if you tried to prioritize it in a more streamlined manner. For this, you can target top SaaS applications that are used or aim for applications with approaching renewal dates to save yourself from yet another wasteful spend.
Gather all relevant data for each application that must be optimized
Finding an optimization method that significantly lowers SaaS prices would be quite challenging without conducting a good cost-benefit analysis and gathering all spending data. One approach to get it is by reading the user agreement and purchase details of the SaaS application, which contains useful information like the number of licenses, the features, and any additional license and service purchases.
Using a spend management platform with an open account payable monitoring system will allow you to precisely determine who purchased the relevant SaaS application and the history of renewals.
Observe your team's usage of SaaS applications
Spending on SaaS is considered inefficient when many applications are used, and an individual subscription needs to be fully utilized. Calculating the total number of users, examining the daily and monthly login rates, removing paid premium features from employee accounts that do not require them, and keeping an eye on application-generated metrics to precisely gauge the threshold within a particular app are a few ways to gather data and optimize a particular SaaS application.
Find cost-cutting opportunities
You can find areas that could benefit from cost-cutting potential fast by employing a SaaS spend management. By removing unwanted licenses, especially in SaaS applications that charge on a user basis, you can decrease the number of inactive users on a particular SaaS platform. Another option would be to remove paid premium features from unused employee accounts. Finally, revoke the license of attested users who might be leaving the business soon to save a ton of money. Instead of purchasing new licenses, you can transfer these to incoming or current users.
Consolidate unnecessary SaaS licenses
One of the numerous advantages of having a SaaS spend management platform is locating any unused SaaS licenses and combining them to reduce costs further. You can eliminate excessive functionality by removing redundant programs that perform the same function. Similar SaaS solutions can streamline spending and reduce any departmental communication issues.
Review your SaaS spending regularly
SaaS spending can adversely drain your business money aggressively. Therefore, it is extremely important to thoroughly review your SaaS spending to check the employee's subscription habits and stay up-to-date on the charged costs and user analytics.
These optimization tactics help to reap full benefits. A better SaaS spend management implies leveraging the buying power. Therefore, companies must go for contract negotiation when they consider centralizing SaaS spend management. When the subscription and licenses of SaaS are managed properly, contract negotiation helps to offer the opportunity for better spending management.
In conclusion
It is essential to keep in mind that there is strength in numbers, which is another justification for the need for centralized management of SaaS platforms. Like any other supplier, your business can save money by buying end-user licenses in bulk. As a result, you will frequently not see a price listed when looking at any SaaS provider's enterprise level of service. Instead, you will see a prompt to "contact sales" in its place. The provider wants to keep the enterprise-level pricing private because it is frequently so competitive. You can even renegotiate better renewal times when you have power in numbers.
EnKash is the best spend management platform that helps users to optimize their expenditures with the help of the most reliable solutions. With their services, they help their customers save countless work hours across payables, expenses, collections, and accounting. Now, you can easily use simple, yet powerful tools offered by EnKash to generate savings in payments.
It is the right time to get real-time transaction records to know the details at any hour of the day. Control out-of-budget spending and keep fraud at bay with EnKash.
So, what are you all waiting for? Connect with EnKash today!