Ramya NSK is a very popular Tamil Playback Singer. She is known to be the granddaughter of N.S. Krishnan who is a famous comedian. Her work mostly revolves around Carnatic and Western Classical Music.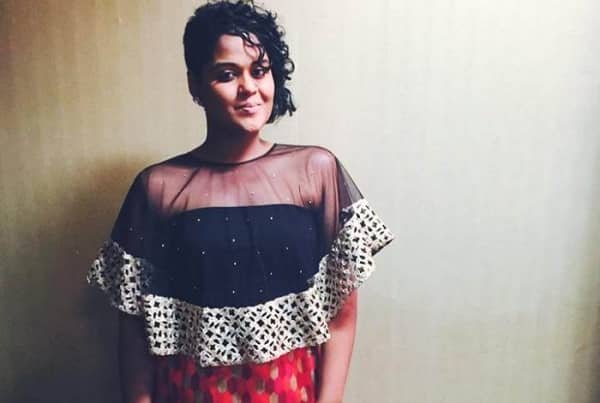 Net Worth
The net worth of Ramya NSK is not known.
Income Source
The main source of income for Ramya NSK is the fee she receives for singing songs. In addition to this, a major portion of income for Ramya NSK also comes from the shows she performs in.
Real Name
The real name of this amazing singer is Ramya NSK.
Date of Birth: Not known
Age: Not Known
Height/Weight
There is no information available about the height and the weight of Ramya NSK
Marital Status
Marital Status of Ramya NSK is not known.
Personal Background
There is very limited information available about Ramya NSK's personal background and we have listed all the information available to us. It is known that she was born in Chennai and most of her life was spent there in Chennai. At present, she lives with her parents and moreover, she never planned to move out of Chennai. Talking about her education, she completed her schooling from AMM Matriculation Higher Secondary School and after completing her schooling, she enrolled in Women's Christian College in Chennai. From this college, she received a degree in Visual Communication which further helped her in forming the foundation of her career.
Career
Ramya NSK had always been fond of singing and that encouraged her to start her career as a singer. It is known that she also took some of the vocal training to polish her skills. In addition to this, she started her career in 2006. The first song she sang was As We All Know and this song was featured in Notebook. This was a start of a successful career for her and she sang over 100 songs in various South Indian Movies. She mostly sings in Tamil, Telugu, Malayalam,and Kannada.
Ramya NSK has also received many awards for her contribution and the first award she received was in 2012. This was a Vijay Award 2012 and she received this award under the category of Best Playback Singer Female Award. The next year, she received another award and this time, it was Filmfare Award. She received this award for Satru Munbu which was a part of the movie Neethaane En Ponvasantham.