Riythvika Wiki, Age, Height, Biography, Boyfriend, Net Worth
Riythvika is a South Indian Actress and she has worked in several Tamil Films. She has mostly worked in the supporting roles until now and she is still waiting for a major breakthrough in the industry.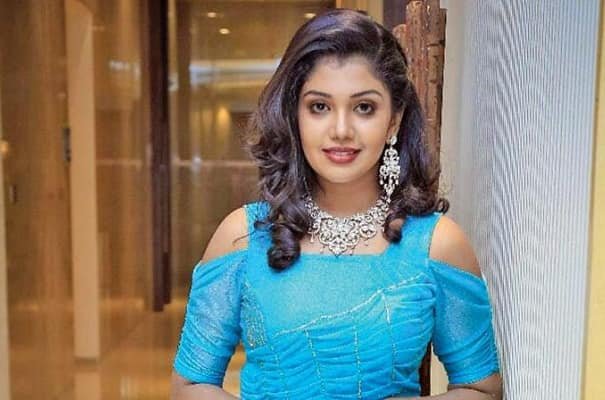 Net Worth
The net worth of Riythvika is not known.
Income Source
The main source of income for Riythvika is the fee he receives for her work in the movies/
Real Name
The real name of this pretty actress is Riythvika.
Date of Birth: 7 January 1992
Age: 27 Years
Height/Weight
Riythvika has an average height as she is 5 feet and 5 inches tall. In addition to this, Riythvika weighs about 60 Kgs.
Marital Status
Riythvika is presently unmarried and there is no information available about her personal relationships.
Personal Background
There is very limited information available about Riythvika and hence we do not know much about her family. It is known that she was born in Chennai and even today, she lives in Chennai. Apart from this, it is also known that she completed her education from Justice Basheer Ahmed Sayeed College for Women. Talking about the personal life, it is known that she is unmarried. Moreover, she had always been passionate about acting which encouraged her to work in the industry at an age of 20.
Career
As per the information available, Riythvika started her career soon after completing her education. She started her career with some of the short films while she was doing her graduation. This was also the time when she received a role in Paradesi. This was based on an English Novel called Red Tea. The story of the movie revolved around the problems faced by Tea Plantation Workers during the British Raj. The movie was released in the year 2013. In 2014, she worked in Madras and Ninaithathu Yaaro. She also received an award for her work in Filmfare Award under the category of the best supporting actress. Apart from this, she was also nominated for South Indian International Movie Award and Vijay Award. In the later years, she worked in movies like Anjala, Oru Naal Koothu, Kabali, Iru Mugan and a few more. Talking about the recent works, there are three Tamil movies she worked in. The list includes Sigai, Nethra,and Onaaigal Jakkiradhai.
All of them had been quite popular but Riythvika is still waiting for a breakthrough performance where she gets a role of the lead actress.