Rajnikanth is one of the most famous film personalities of India, who has also achieved international fame due to his glorious contribution to the Indian cinema. In fact, he is much more than just a celebrity, he is a cultural icon who is recognized not only in his own country, but also all around the world.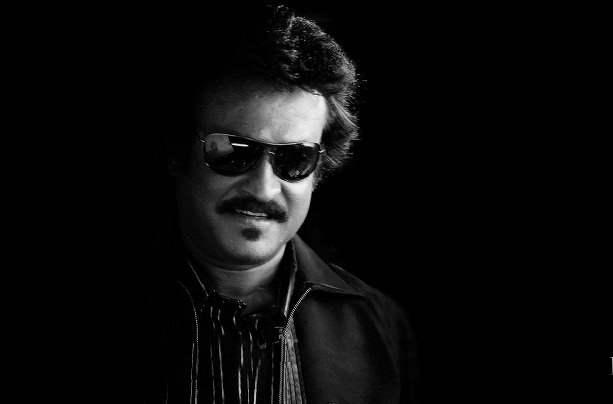 Net Worth: $ 50 million
Income Sources: Rajnikanth has completed nearly five decades in the South Indian film industry, where he is revered as the biggest star. He has amassed a huge wealth by working in a large number of South Indian and Hindi films and is still going strong, even as he has reached his sixties.
Born: 12th December, 1950 (64 years old)
Real Name: Shivaji Rao Gaikwad
Marital Status: Married to Latha Rajnikanth since 1981. He has two daughters, Aishwarya R Dhanush and Soundarya R Ashwin.
Height/Weight: 5 feet 9 inches, 70 kg
Personal Background
Rajnikanth was born in Bangalore and he hails from Gujarati family. He was raised Hanumanthanagar near Hosur, where he did his schooling from a small primary school and was later sent in Ramakrishna Math, where he was formally taught the Vedas, and lessons in tradition and spirituality. Later he was sent to Acharya Pathshala Public School, where he followed his interest in acting by participating in stage plays. As Rajnikanth grew up, he moved to Bangalore, where he took up some odd jobs and finally became a bus conductor. He continued working in stage plays and finally joined Madras Film Institute to prepare for an acting career, and the rest is history. Besides being a world famous personality, he is also known for his humanitarian efforts and is a noted spiritualist. He also plays an active role in Dravidian politics. He has been list as the Most Influential Indian of the Year by the Forbes Magazine in 2010.
Career Graph
Rajnikanth made his career debut in 1975 with a National Award winning movie called "Apoorva Raagangal". At the beginning of his career, he was mostly seen playin the antagonist, but gradually he was accepted as a lead actor and climbed to the top ranks of the South Indian industry. Rajnikanth has done a very large number of films in Tamil, Telugu, Kannada and Hindi languages, including some blockbusters such as "Billa", "Murattu Kaalai", "Mr Bharath", "Andha Kanoon", "Hum", "Thalapathi", "Veera", "Sivaji", "Ethiran" and the list is practically endless. He has many awards and honors to his credit, including six Tamil Nadu State Film Awards in Best Actor category, Filmfare Awards for Best Tamil Actor and the prestigious Padma Bhushan by the government of India. He has also been listed as the highest paid actor in Asia.
Home and Cars
Rajnikanth resides in a luxurious house in Chennai, which has a splendid garden along with sophisticated décor in its interior. The house has glass walls, elegant furniture and plush ambience. Additionally, he also owns other properties at Pune and outskirts of Chennai. The amazing lifestyle of this stylish superstar is reflected by his fleet of cars too, which consists of pricey vehicles such as Audi and Jaguar.