Pulkit Samrat is a very handsome Indian man, who is one of the rising stars in the Indian entertainment industry today. Aside from being an excellent Indian actor, Pulkit is also a popular personality in the modeling word. He is a certified native in Delhi, and bears the religion of Hinduism.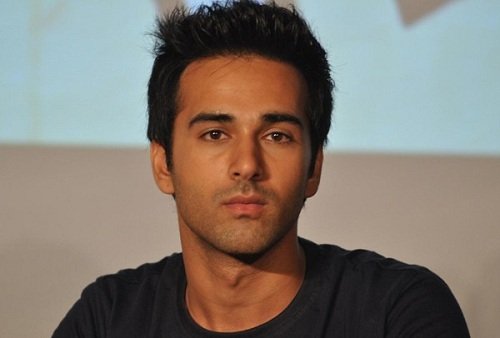 Net Worth: $1 million (Estimated)
Sources of Income: Obviously, Pulkit Samrat is gaining a lot of money from his modeling career. It is all thanks to his handsome face. However, his major income comes from appearing in Indian television shows and Indian films. In fact, it was recorded that he earns 50 lakh in every movie he made.
Full Name: Pulkit Samrat
Born: 29th December, 1983 (35 Year)
Marital Status: Way back in the year 2010, Pulkit Samrat used to date with the 30-year-old Indian television actress, Mouni Roy. Their boyfriend-girlfriend relationship became official, but did not last as what they want it to be. They were together for 2 years. After the painful break up, Pulkit tried to recover fast by dating the rhaki sister of Salman Khan, Shweta Rohira. After years of having a boyfriend-girlfriend relationship, they both decided to settle down. They tied the knot in the year 2014, but unfortunately, their marriage didn't work out ended up being separated in the year 2015.
Height/Weight: He stands 5 feet and 8 inches, and weighs 71 kilograms.
Personal Background
Pulkit Samrat is actually born rich, because of his famous and wealthy Punjabi joint family who are experts in the business world of real estate. When he was still at the very young age, he and his entire family lived in Shalimar Bagh, Delhi where the family business was also located. Talking about his educational background, Pulkit attended several schools from primary to secondary years like Manav Sthali School, located in New Rajendra Nagar. He finished his high school education in the neighborhood of Ashok Vihar, particularly in Montfort Senior Secondary School. In his college days, he enrolled at Apeejay Institute of Design where he took up an advertising course. Even so, it only took him 5 months to study on that course since he needed to prioritize his modeling assignment. He moved to Mumbai and studied an acting course, thereafter.
Career Graph
After he moved to Mumbai in 2005, he then made his television breakthrough in a long-running soap in India titled "Kyunki Saas Bhi Kabhi Bahu Thi, where he portrayed the role of Lakshya Virani. It was way back in the year 2006. His exemplary acting performance in that soap had captured a lot of acting experts, but he decided to quit on that soap due to some back health issues. His character on that television show made him acquired the Best Fresh New Face Award during the Indian Telly Awards. In the year 2012, he made his Bollywood movie breakthrough with "Bittoo Boss", where he acted as a wedding videographer who came from Punjab. In 2013, his second film titled "Fukrey" was a sleeper hit. In the following year, he had a cameo appearance in the Bollywood film, "Jai Ho". In the year 2015, he starred in "Dolly Ki Doli" film. And just recently, he made a box office film titled "Sanam Re".
Save