Prabhu Deva, who is also known as Indian Michael Jackson, is a popular director, choreographer and actor from India, who has achieved worldwide fame due to his excellent dancing abilities. He has made a successful career in Tamil, Telugu, Kannada, Malayalam and Hindi movies, which has spanned a period of more than 25 years.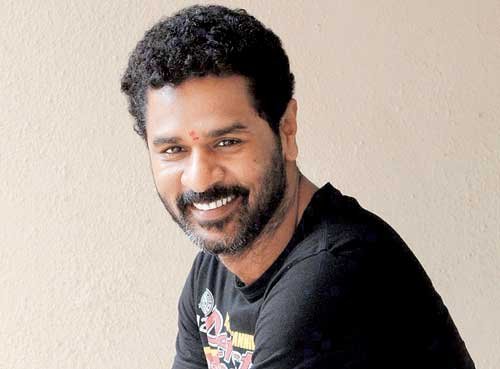 Net Worth: $ 80 million
Income Sources: Prabhu Deva is one of the leading dancers and choreographers of the Indian cinema, who has also ventured into film direction and has been successful in all these fields. All of them have contributed to his net worth and annual income.
Born: 3rd April, 1973 (41 years old)
Full Name: Prabhu Deva Sundaram
Height: 5'11" Feet
Marital Status: Married to Ramlath in 1995, but the couple parted ways in 2010.
Personal Background
Prabhu Deva was born in Mysore in Karnataka and his father Mugur Sundar was a well known choreographer in the South Indian film industry. He decided to follow the footsteps of his father and started training in classical Indian dance forms like Bharatnatyam, along with western contemporary forms, right from his formative years. Prabhu Deva got married to Ramlath aka Latha and had two children, out of which the eldest son expired in 2008, after a bout with cancer. Latha filed for divorce in 2010 as she objected the live in relationship of Prabhu Deva with actress Nayantara. She even threatened a hunger strike if he married the actress and was supported by women's rights groups in her protest. Prabhu Deva's relationship with Nayantara too, ended in 2012. Currently, he has moved to Mumbai, where he lives in the property called Green Acres, which was formerly owned by Boney Kapoor. He also has a farm house in a village called Doora near Mysore, which is occupied by his mother.
Career Graph
Prabhu Deva was seen as a background dancer in a song in a Tamil movie called "Agni Natchathiram", which released in 1988. He went on to choreograph a movie called "Vetri Vizha" in 1989 and this was the beginning of more than 100 successful movies choreographed by him. He ventured into acting in 1994 with a film called "Indhu", followed by numerous other successful projects such as "Love Birds", "Kaathala Kaathala", "Kadhalan", "One Two Three" and "ABCD Anybody Can Dance". Deva started his film direction career in 2005 with a Telugu film called "Nuvvostanante Nenoddantana", followed by a number of top rated Tamil, Telugu and Hindi movies, including "Pokkiri", "Wanted", "Rowdy Rathore" and "R..Rajkumar". Prabhu Deva has been acclaimed with two National Awards for Best Choreography till date. He has also performed dance in songs like "K Sera Sera" in the film "Pukar" and another song in "Wanted". One of the most memorable performances in the life of Prabhu Deva was at the Indian Premier League 2012 opening ceremony, where he performed with Salman Khan, Amitabh Bachchan, Priyanka Chopra and Kareena Kapoor". The fact that this event fell on his birthday made it even more special for him.