Parmish Verma is a popular Indian actor and singer. He is more prominent in Punjabi Entertainment Industry and he has worked in many popular songs like Aadat, Thokda Reha, and many others.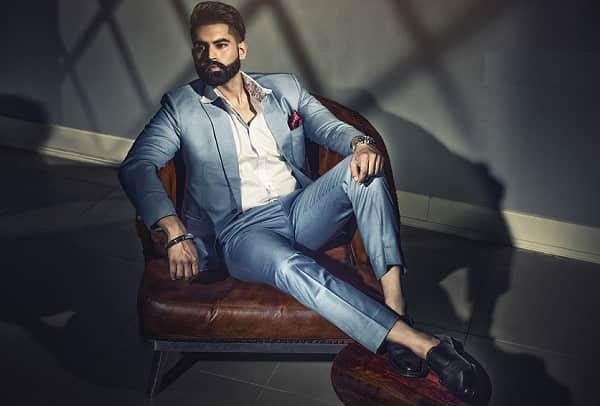 Net Worth
The net worth of Parmish Verma is not known.
Income Source
The main source of income for Parmish Verma is the fee he receives for his contribution in Punjabi Entertainment Industry.
Real Name
The real name of this multi-talented personality is Parmish Verma
Date of Birth: 3 July 1990
Age: 28 Years
Height/Weight
Parmish Verma has an average height as he is 5 feet and 8 inches tall. In addition to this, he weighs around 75 Kgs.
Marital Status
Parmish Verma is presently unmarried and there is no confirmation about his relationships either.
Personal Background
Parmish Verma was born in Patiala and he was born in a Punjabi Family. The name of his father is Dr. Satish Verma and Parmish's father is a writer and a professor. In addition to this, the name of Parmish's mother is Param Verma and she is a housewife. He also has two siblings out of which one is his brother Sukhan Verma and the other one is his sister Sherry Rana. It is known that his sister is presently married. Parmish completed his schooling at Yadavindra Public School in Patiala and he later enrolled into a college for graduation but as per some of the sources, Parmish dropped out of the college in the first year itself. It is also known that Parmish fond of working out in the gym and he is also fond of dogs.
Career
Talking about the career of Parmish Verma, it is known that Parmish Verma did his first job in Australia. He worked there as a manager at the pub and he also worked at a gym for a short duration of time. It was after this that he decided to move back to India and pursue his passion. He started polishing his acting skills and he started participating in theatre shows as well. He worked in theatre shows for a long time before he got a chance to work in a movie called Punjab Bolda. This movie was released in 2011 and it is known that the script of this movie was written by his father only. The movie was certainly a success and he also worked on many video songs as a model. This encouraged him to pursue his career wholeheartedly and he soon got an offer for his second movie. The name of this movie was Rockey mental and the movie also gained a lot of popularity. In 2015, he also made his debut as a singer and the first song he sang was Le Chakk Main Aa Gaya. The song was a super hit and it has over 45 Million Views on YouTube at present.
Properties and Cars
The details about Parmish Verma's cars and properties are not listed on the web.