Nandamuri Balakrishna Net Worth, Biography, Age, Height, Wife
Nandamuri Balakrishna is a leading actor in the Telugu cinema, who has now joined active politics. His claim to fame is that he is the son of the famous Tamil actor and politician N T Ramarao, who has also served as the Chief minister of Andhra Pradesh.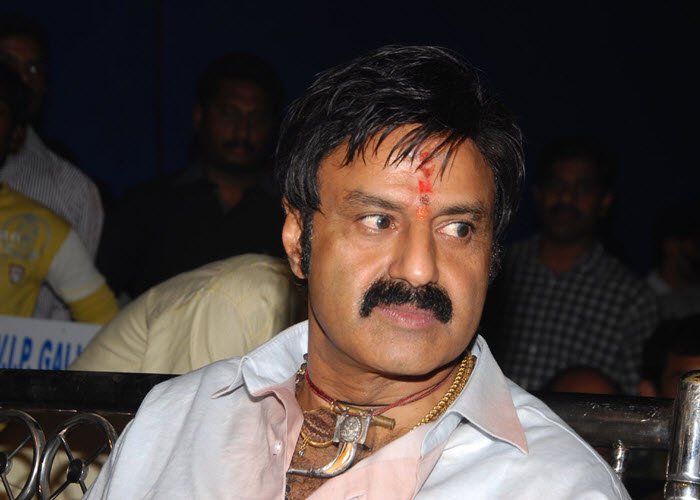 Net Worth: $ 10 million
Income Sources: Nandamuri Balakrishna has had an illustrious career in the Telugu film industry, which has spanned a period of four decades and has seen him perform in as many as ninety eight movies. The actor has amassed huge wealth during this period.
Born: 10th June, 1960 (54 years old)
Height: 5'9″ Feet
Marital Status: Married to Vasundhara Devi since 1982. The couple has three children, daughters Nara Brahmani and Mathukumilli Tejaswini and son, Nandamuri Mokshagna Teja.
Personal Background
Nandamuri Balakrishna was born in Chennai in the prominent family of N T Rama Rao. He spent most of his child in the city, but the family later moved to Hyderabad, which became the base of Telugu film industry after it was relocated from Chennai. Nandamuri completed his college education from the famous Nizam College of Hyderabad and went on to get married to Vasundhara Devi at the age of just 22 years. He has followed the footsteps of his father, first becoming a well known actor and later joining active politics as a member of Telugu Desam Party. He was elected in 2014 elections as an MLA from the Hindupur constituency of Andhra Pradesh. Besides his acting and political career, Nandamuri has also been regarded for his humanitarian efforts, being the chairman of trust of Basavatarakam Indo American Cancer Hospital and Research Institute. His career, however, faced a controversial turn too, when he was allegedly involved in a shooting incident when he shot at tow film producers from his Jubilee Hills home in Hyderabad.
Career Graph
Nandamuri Balakrishna got his acting skills in his legacy and started young, appearing as a child artist in a movie called "Tatamma Kala", which he did at the age of only 14 years. When he was 16, the actor was cast in the remake of Dharmendra movie "Yaadon Ki Baraat", with the Telugu name "Annadammula Anubandham". Many of the films in which Balakrishna has acted have been made by his own father. In the eighties, Nandamuri Balakrishna went on the become one of the most popular lead actors in the Telugu industry, with his best performances coming in movies like "Dana Veera Soora Karna", "Akbar Saleem Anarkali", "Srimadvirataparvam" and "Sri Tirupati Venkateswara Kalyanam". He is known not only for his brilliant acting, but also his amazing dancing skills and great versatility. He has been acclaimed with two state Nandi Awards for his outstanding performances in his movies. He was also chosen as the guest of honor on the occasion of 43rd International Film Festival of India, which is one of the biggest credits of his entire career as an actor. He has been active in the industry through the eighties, nineties and 2000s too, delivering hits after hits. His last movie "Legend" came in 2014 and was a commendable success.