Mithun Chakraborty is the original dancing star of Bolywood, who ruled thousand of hearts in the country with his amazing dance moves, in addition to his great acting and charming smile. He has been popular as the disco dancer, a name he earned from his super hit movie by the same name.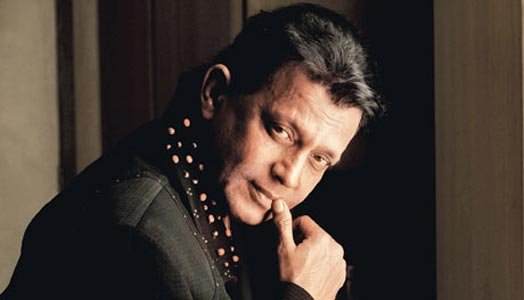 Net Worth: $ 40 million
Income Sources: Mithun Chakraborty has been a popular actor in his times, who commanded a good price on account of his acting and dancing skills, which reached up to an average of Rs 3 crore per movie. Currently, he is doing a dance reality show on TV, "Dance India Dance", in which he plays the part of the Grand Master. He is also a successful businessman, with a chain of restaurants and hotels running in Mumbai and several other cities. He runs a production house called Paparatzy Productions. He also endorses a number of brands.
Born: 16th June, 1950 (64 years old)
Real Name: Gouranga Chakraborty
Nick Name: Dada, Mithun Da
Marital Status: Married to Yogita Bali, an actress from the yesteryears. He has also been rumored to have a relationship with film actress Sridevi. He also married Helena Luke first.
Height/Weight: 6 feet, 77 kg
Personal Background
Mithun Chakraborty was born in Hyderabad and was raised and educated in Kolkata, where he got his degree in Chemistry from Scottish Church College. Later, he joined the Film and Television Institute of India in Pune to pursue a course in acting. Before he started his career in movies, Mithun was a Naxalite and was afflicted by a painful incident when his brother was killed by being electrocuted, which affected him so deeply that he left the Naxalite wing. In this period as a member of Naxalite group, Mithun was trained extensively in martial arts.
Career Graph
Mithun Chakraborty had an impressive start to his career with a film called "Mrigaya" in 1976, which fetched him the National Award for Best Actor. The biggest movie in his career came in 1982 as "Disco Dancer", which earned him the reputation of dancing star of the country. Mithun gave hits after hits and did hundreds of movies in the eighties and nineties, after which he retired from playing lead roles. In his second stint, he did movies like "Oh My God", "Lucky", "Golmaal 3" and "Housefull 2". Currently, he is seen on television and is also into politics, as a Member of Rajya Sabha in West Bengal.
House and Cars
Mithun Chakraborty owns two luxurious homes in the city of Mumbai, the first one is a cottage at Malad and another one is a flat at Green Heights. Both these accommodations are worth Rs 2 crore each. He also owns an acre of land in Coimbatore, in addition to a house in his home town, Kolkata. There is also an ancestral home in Shantipur in his name. In his early career, he bought some extraordinary and expensive cars like Mercedes and Volkswagen of 1975 models, as he achieved success in the industry. At present, his fleet of cars includes Toyota Fortuner and Ford Endeavor. He also owns an Eicher bus.