Muskurane Ki Wajah Tum Ho is a Hindi, drama and love-based television serial, which is airing on Colors TV channel & Colors HD channels. Piya Bajpai and Shaika Parveen produced the show under the production banner of Satori Media and distributed it by Viacom18. This Hindi serial starts airing on 1st June 2022. Tanvi Malhara is playing a female lead, and Kunal Jai Singh is playing a male lead, along with other supporting stars. To know more about Colors TV Show Muskurane ki Wajah Tum Ho and its Cast, Wiki, OTT Platform, News, and Timings, read the below-given information.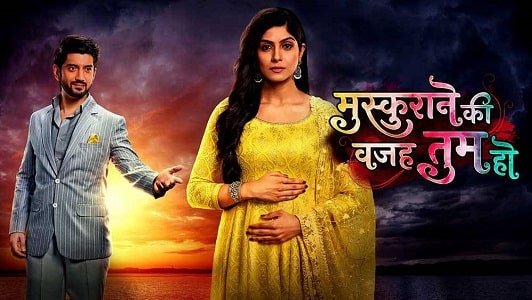 Wiki
The show is about a single mother raising a child. Rahul has betrayed Katha and plays with her feelings and later Katha becomes pregnant. But, his real name is Yuvraj and his brother is a gentleman named Kabir and a successful businessman. The trio captures the attention of the audience, who love to watch romance, love and drama. This is the primary theme of the show.
Story
The storyline of the Colors TV show Muskurane Ki Wajah Tum Ho revolves around the lead actress Tanvi Malhara and actor Kunal Jai Singh. Abhishek Malik plays an important role while Aalisha Parveen and Neha Narang work as supporting actors. The story is all about an unmarried mother, Katha who operates an NGO while Kabir is a businessman. Katha questions why a child needs a father's name while a child can grow up with his mother's name. In the coming episodes, you will see how Kabir and Katha's married life progresses while Yuvraaj hides the act he had done with Katha earlier.
Timing
This television drama show is airing only on the Color TV channel from Monday to Friday at 8:30 PM. The serial is shown for 20 to 25 minutes. If you have missed an episode, you can watch the full TV serial online for free on the OTT platform. Don't miss fresh episodes because there is so much suspense and drama.
Cast Name
Here is a complete list of cast names of Color TV popular serial, Muskurane Ki Wajah Tum Ho:
Tanvi Malhara as a female lead role named Katha Rawad – Manyata's sister, Uma's daughter, Rahul's ex-love interest, and Kabir's love interest.
Kunal Jaisingh as a male lead role named Kabir Shekhawat – Manju, Yuvraj, Madhu and Deep's brother, Savitri's son.
Abhishek Malik as supporting actor named Rahul Shrivastava/ Yuvraj Shekhawat – Kabir's Younger brother, Katha's ex-love interest.
Moon Banerjee as Uma Rawat – Manyata and Katha's mother.
Pratichi Mishri as Savitri Shekhawat – Manju, Yuvraj, Kabir, Madhu and Deepa's mother.
Some other famous actors and actresses in supporting roles include Deepali Pansare, Jignesh Joshi, Neha Narang, Milan Singh, Dipali Kamath, Ambika Soni, etc.