Modern Ways to Get Hold of the Latest Cricket News
When cricket first began in the 19th century, there were no ways of knowing what was happening in the cricketing world. But today, in 2021, there are multiple means for staying updated with the latest cricket news. You can watch it live in the stadium, or on your television set. You can follow the game without even seeing it live. You can watch the highlights and other important match bits. Here are the modern ways of how to never miss a cricket update.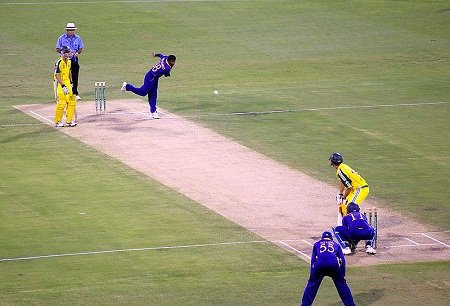 1. The official website, or the cricketing board's website
This tops the list because here, the updates come from the kingpins of cricket. The official website offers live cricket rankings, post-match analysis, player ratings, fantasy sport, match fixtures, etc. It features articles written by former cricketers, which are an absolute delight. You'll enjoy their point of view while enhancing your cricket knowledge.
You can also follow the websites of individual cricket boards like the BCCI, England Cricket Board, or Cricket Australia. While their information revolves around their teams, these are good for team-specific updates.
2. Follow the newspapers: A cliché but the best move
If you are into cricket, you know that not every opinion is an expert opinion. Several newspapers feature seasoned cricketers. Newspapers have a dedicated section just for sports news. You can get all the latest updates on the sports world in this section of the paper.  The sports editorials are written by the experts in the game. You can follow these if you want the most credible inputs served with a good vocabulary. If Sunil Gavaskar writes something about cricket, it will always hold more weightage than a novice's word.
3. Cricket websites
Several cricket websites offer a variety of analyses and related articles for cricket matches. The portal is continuously updated with the latest happenings in cricket. You'll have a lot of resources to do your research and never miss a cricket update. Many fans prefer these websites because they are user-friendly. Few websites offer a comparative analysis alongside ball-to-ball coverage.  Moreover, there are a lot of statistics to know the game of cricket accurately.
4. Watch the game: Simple, basic, but helpful
The best way to stay updated about your favorite game is by watching it being played. Tune in to your screen whenever there is a crucial match. Watch the pre-match commentary. Keep your emotions aside; update yourself on the merits of each game. There are no permanent champions in cricket, and your favorites, too, can change with time. Follow the latest cricket news, and you'll be good to go.
Watch the post-match analysis of the game, read articles about it, or tune in to podcasts. This will increase your cricketing sense, and you'll excel in fantasy sports too.
5. Follow your favorite cricket county clubs, IPL teams, and academies
You can use your social media account to never miss a cricket update. Some English County Cricket teams offer analytical posts through social media. You can also follow your favorite IPL teams to know about player performances. For example, KKR's Instagram account posts stuff related to KKR players even outside the Indian Premier League. You can browse through and follow such teams on Instagram and elsewhere to stay updated.
Cricket academies will keep you updated about the innovations in cricket, as the cricket laws, shots, and deliveries.
6. Fantasy sports websites: stay updated and win
Fantasy cricket is becoming increasingly popular among the youth. This has led to some websites offering cricket updates as well. You can browse through these websites to have a better grip of the game. There is a winnability factor that these websites base their articles on, and that reflects upon the individual performances. Fantasy sports websites offer the latest cricket news to help players decide their moves. You can use these to your advantage and make your team accordingly.
Conclusion:
Following any of these regularly should increase your overall knowledge of cricket. Cricket is a game that becomes more intriguing the more you dive into it. These sources will help only if you prefer the sport yourself. Play the game, watch the match, and follow the news. These are the best ways to never miss the latest cricket news.