Technological advancements have impacted many industries, and gambling is one of those which benefited the most. Despite challenging times, gambling managed to thrive and rapidly grow not only in India but globally. The industry has moved online, and gambling has become more accessible to anyone who likes to spin the wheels. It will undoubtedly continue its expansion, and new trends will drive the online gambling sector forward. Going mobile has provided another dimension to gambling, and we have explored how it will impact this industry.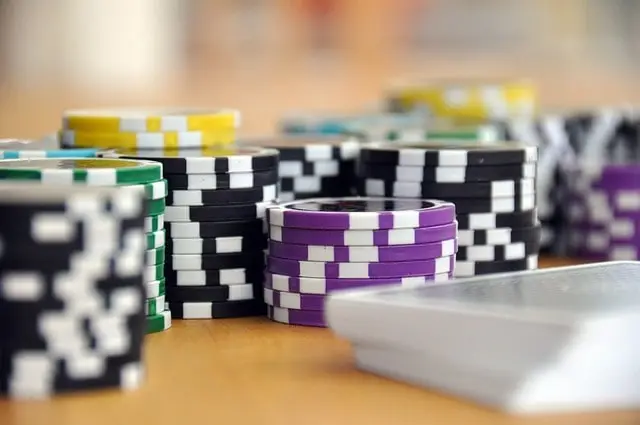 The Advantages of Mobile Casinos
The fast-paced life we live today made us adapt to ever-emerging challenges. Although going online with gambling has already been a huge milestone in this industry, it is not enough to sustain stable growth. The major convenience of online gambling was removing the need to visit brick-and-mortar casinos. Players could enjoy the gaming experience from the comfort of their homes and at any time since online casinos are available 24/7.
Nevertheless, our gaming needs are not limited only to the time we spend at home. Therefore, we can witness an expansion of mobile casinos in the Indian gambling market. They bring convenience to a higher level since players can enjoy their gaming experience anywhere. If you search for the best mobile casinos in India, you'll have quite a good choice. People seek different ways to de-stress themselves, and mobile gambling is one of them. We will now explore the reasons which could establish mobile casino dominance in the Indian market.
Technical Capacities of Mobile Devices
The direct impact of technology is reflected in the increased capacity of mobile devices. Just a few years ago, desktop devices were much more powerful than smartphones and tablets. However, small-screen devices managed to catch them up and become as fast as, for example, your PC. Processors have an increased capacity, while graphics quality has also experienced a big growth. Although games use more resources to become as realistic and immersive as possible, mobile devices have the capacity to support those technical requirements. Therefore, it is not strange that we have such frequent releases of new and improved versions of smartphones.
The same applies to casino games. They became playable on mall screens thanks to significant efforts from gaming software providers. Nowadays, you can enjoy playing any casino game on your smartphone or tablet. Besides spinning the reels in online slots, players can test their skills in blackjack, poker, and even enter live dealer rooms in mobile casinos. Therefore, the experience is not much different compared to playing on your desktop device in terms of game performance and graphics.
Mobile Casino Apps Impact
Nowadays, different mobile apps are very popular among users, and online casinos saw the opportunity to capitalize on that trend. Therefore, they made additional efforts to create mobile casino apps, which provide more convenience to their customers. Although every mobile casino has its website fully optimized for casino gaming, that is not enough, and players' expectations have set new and higher limits. That is where mobile casino apps step in.
Having a better user experience in mind, mobile casinos started developing their mobile apps. The first convenience of having a mobile casino app installed is that you don't need to enter the URL every time you want to kick off your gaming experience. On the other hand, you are just one tap away from entering a mobile casino world. You also don't need to worry about your memory storage since these mobile apps won't take much from it. Nowadays, any smartphone can support mobile casino apps, and you don't need to have a state-of-the-art device to enjoy your favorite casino games. Also, you can install them on all major operating systems, like Android, iOS, and Windows. Compared to playing casino games in your mobile device's browser, having a mobile casino app is much more convenient.
The Convenience of Mobile Casinos
We have already said that the major convenience of playing in a mobile casino is that you can spin the reels anywhere and anytime. Nevertheless, that is not the only advantage over land-based and desktop online casinos. You can relax while playing your favorite casino game in different situations, like traveling to work. Players can also save a lot of time since they don't need to plan a dedicated time to go to a brick-and-mortar casino or stay at home to enjoy some gaming experience.
Although visiting a land-based casino is a unique experience, you should also count on losing your nerves in traffic or searching for parking. They usually have a dress code in place, but you don't need to worry about any of these when playing casino games on your mobile device. Moreover, you can easily manage your online account on your smartphone. It would take you just seconds to load your account with more funds or withdraw your winnings if you were lucky enough.
Smartphones Increased Availability
Another factor that impacts mobile casinos' popularity is the affordability of mobile devices. Nowadays, having a smartphone is not considered a luxury anymore. Young generations are very interested in new technologies, and they propel the growth of the online gambling sector. The number of smartphone users has dramatically increased in India, and that trend will likely continue.
Combined with the increased availability of mobile devices, the network infrastructure has also experienced big improvements. A wider area is now covered with a stable internet connection, which is one of the major prerequisites for enjoyable mobile casino gaming. Thanks to the better network coverage, the number of potential and active casino users has become much higher, and it will continue to grow.
Conclusion
Mobile casinos in India have a bright future. They have become the next big thing in the online casino industry, thanks to their convenience. Players can have an excellent gaming experience without being obliged to visit land-based casinos or stay at home to play on their PCs. Thanks to mobile casino apps, you can launch a casino game in a blink of an eye. Smartphones have become more affordable, and with their increased technical capacities, mobile casinos can only boost their presence in the online gambling market.