All over the world, many people love to have their own watch regardless of their gender. Well actually, it is not that surprising anymore since watches can be great and beautiful accessories that can enhance the entire look of a certain person. There are different watch brands that are based in varied locations. In this regard, here are the top 10 best watch brands in the world:
10. Oakley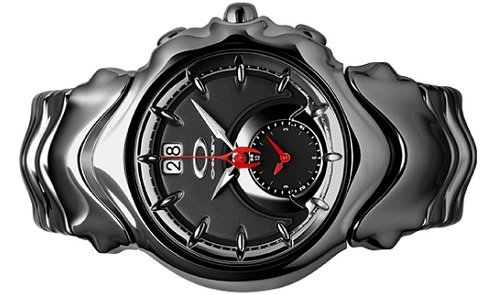 The amazing details of the Oakley watches are definitely enticing to a lot of watch lovers in the world. This brand is highly recognized worldwide not only for its watch products, but also for backpacks, sunglasses, sports visors, and optical frames. Its was founded by James Jannard in the year 1975.
9. Tag Heuer
In the year 1860, Edouard Heuer founded the Tag Heuer watch brand. One confirmation of the excellence of this watch brand is the higher number of Hollywood celebrities who are seen wearing Tag Heuer watches. Its fashionable appeal and high-tech features are simply irresistible.
8. IWC
It was in the 1868 when IWC or International Watch Company was founded by the brilliant man Florentine Ariosto Jones. Watches from this famous and high quality brand are expected to come with amazing features, such as perpetual calendar, moon phase display, and minute repeater.
7. Patek Philippe
Many watch lovers in the world consider such watch brand as a top notch one. It was founded way back in the year 1875 through the effort of Antoni Patek and Adrien Philippe. The truth is, Patek Philippe is the most expensive and luxurious brand when it comes to men's watches.
6. Breguet
Founded on 1775, Breguet is undeniably one of the best brands of top quality and luxurious watches in the world this 2016. Its brilliant founder was none other than Abraham-Louis Breguet. Such brand is making use of Tourbillon technology in manufacturing its wide array of watches.
5. Hublot
It's a luxurious and high quality brand that is famous on its exquisite designs and impeccable styles of watches. It was founded in the year 1976 by a brilliant man named Carlo Crocco. After signing a contract with FIFA, the said watch brand became an international sensation when it comes to watches.
4. Casio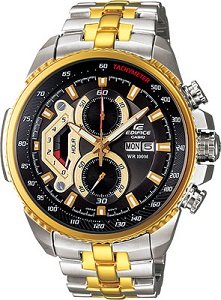 The great popularity of such watch brand is certainly undeniable. It's well-respected and the choice of many, simply because of its excellent quality and innovative high-end designs. One thing to know is that analog and the digital technology were successfully blended in making watches, and this concept originates in Casio.
3. Bulova
This watch brand is certainly one of the best brands to consider in this year. Its elegant and beautiful designs are simply the best that Americans love it, and numerous people in some other parts of the world as well. It was established by Joseph Bulova in 1875 in New York City, USA. But actually, Citizen Watch Co. is the owner of such brand.
2. Omega
What makes this brand simply the best is the fact that it is just the only one that has a certified marine chronometer in its high quality watches. The innovative design structure of Omega watches is loved by many. One fact that you may don't know yet regarding it is, it's the only watches that reached the moon and explored outer space. Louis Brandt founded it in 1903.
1. Rolex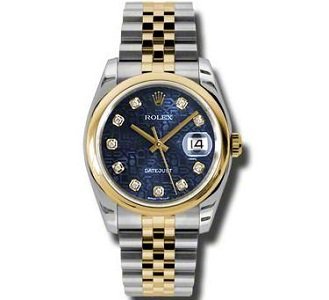 It was way back in the year 1905 when this excellent watch brand was founded in the United Kingdom, particularly in the city of London. Rolex famous brilliant founders were Alfred Davis and Hans Wilsdorf. But later on, the company decided to move to Geneva, Switzerland. Some of the best features of Rolex watches are their waterproof capabilities, automatic date changing, and dustproof.
These are the top 10 best watch brands in the world this 2016. A lot of Watch lovers worldwide certainly adore such brands not only for their excellent quality, but for their fashionable designs as well.