Imagine if you are going to another country and you go the airport and you see what this the airport counted in top largest airport in the world and you are very happy to the airports the airports are very big that is why these airports are very famous and these airports have around 10,000,000 people every day. That is why these airports come in the top airports and now you see the Top 10 Largest Airports In The World and how many people are coming and how many flights are landing to these airports and from this result you get shock and want to go to these airports.
10. Beijing Capital International Airport
This airport is northeast of Beijing city and this airport comes in top ten airports in the world and this airport has 86,130,390 people pass through every year and 581,773 flight are landed every day and this airports has fantastic construction and many departments and this is also one of the busiest airport in the world and this airport is nearly 2330 hectare and that is why this the largest airport.
9. Cairo International Airport
If you that this airport is also one of the largest airport in the world because this airport is surrounded in 2550 hector and this airport has nearly 14,711,500 passenger and the 3 terminal and the 4th terminal is for private jet and this also the busiest airport and it is situated in northeast Cairo in Egypt. If you go to Egypt then see this airport.
8. Chicago O'hare International Airport 
Everyone knows this airport because this airport is also the third busiest and largest airport in the world. In this airport 70,075,205 people comes every year and about 882,933 planes are landed here. This airport is situated in northwest of the Chicago and it covered 2610 hector and people like this airport and this is the only airport in all the Chicago.
7. Bangkok International Airport
Everyone goes Bangkok in holiday but you never see the airport of the Bangkok because this airport comes in the world largest airport and this airport is around 2980 hector and this airport has 38,143562 international passengers and 8,279,790 domestic passenger. This airport has many departments and construction of the airport is excellent.
6. Madrid Barajas 
You have seen this airport because this airport is in Spain and it is 3050 hector and the passenger is come in this airport around 41,833,374 and the flight landed is 342,601 is every year. Since the last few years the growth of the passenger is growing. In this airport there are many workers work all the time and its control unit is very big it is in Europe.
5. Charles  De Gaulle 
This airport is very big and covered with 3200 hector and this airport has maximum 62,052,917 passengers in a year and 497,763 air plane landed. This airport is also counted in busiest airport and this airport has also rooms in it because if any passenger will not be able to catch the flight and the next flight is there then the passenger can rest in the room.
4. Shanghai Pudong International 
This airport has 3 terminals now because of the passenger and this airport also has the package delivery system also. This airport has 51,661,800 passengers every year and it is covered with 3350 hector and this airport is delivering in most of the other countries. This airport is also has cool construction and in this everyone can stay because this airport has rooms.
3. Dallas/Fort International 
This airport is between Dallas and fort and this airport is cover in 7800 hector and this airport has 165 gates and constructed in great manner and from this construction everyone can go to the car very easily and it is very short distance. This airport is the second largest airport in united state but third largest in the world.
2. Denver International Airport 
Denver airport is the largest airport in US. This airport in covered with 13726 hector and for this is the world's second largest airport and in this airport around 31,004,575 passengers comes in a year and about 635,445 planned landed. This airport is also counted in the busiest airport and this airport looks cool and many terminals are also there.
1. King Fahd International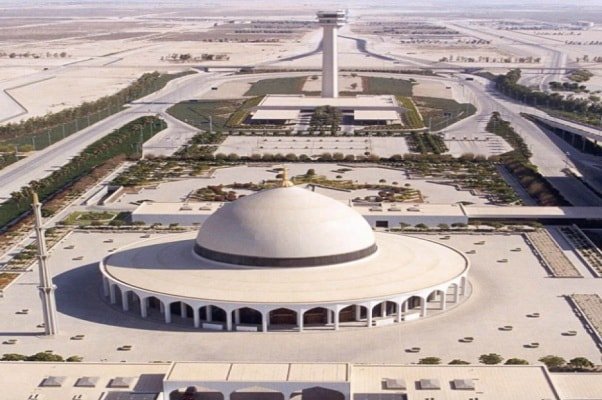 You have come to the world largest airport and it ranked is Number 1 this airport is situated in Dubai. This airport is 6 story terminals and the sixth terminal is for Royal passenger, third is for arrival and fourth is for boarding and also this the strict airports because many passenger taking or getting the drugs that is why t is very this airport is very strict and this airport is covered with 78000 hector and That is why this is world largest airport.
You see this is the Top 10 Largest Airports in the World and these airports have very strict rules and these airports are very well constructed airports and very busiest airports in the world that is why passenger likes these entire airports. These airports are very royal and situated in well countries and covered with hector's away. In these airports transportation is very good and the workers are always working day and night that is why these are at the top of the world.