Top Ten Japanese Companies in India
Indian Subcontinent is considered a preferable place for foreign companies to set up their businesses in India. It is because of the unity in diversity which has attracted and even now continues to attract other countries to set up their industries. Also the other reasons for India being a preferred destination is the low cost yet high quality of services that Indians provide. As for our country, we always welcome the foreigners. Here we can talk about one such country which has succeeded immensely in the Indian market by launching different products for the Indian consumer.
The country in reference is Japan which is one of the top most countries dedicated to bringing out innovations and novelty in the domain of technology and science. Japan has endured so many challenges in the past like natural disasters, war aftermaths and what not. Still it stands tall like a sky-scraper which reflects never-back-down attitude as well as their advanced technology.
The relations between India and Japan can be mapped to the year 1903 with the founding of Japan – India Association. The motive of this association was firming the friendship and cultural and business relations. Since then, lot of Japanese Companies made their way to India and are now a name of each and every household.
India is also emerging as the successful economy of the world. Factors which has attracted companies to India are India's location on the map, availability of skilled manpower at very less cost and lower production costs and the anticipation of growth and expansion. Many Japanese companies set up their operations in India and many are still in process.
Let us have a look at Top 10 Japanese Companies in India
10. Hitachi
At number 10 we have Hitachi. One of the major Japanese brand which has been an Indian household name for a long time. The company manufacturers of air conditioners, industrial power systems, refrigerators and energy storage devices. These products have a good and life-long quality. The headquarters of Hitachi are in Tokyo, Japan. It was formed in year 1910.
9. Mitsubishi
At number 9, is another company which has been to greater heights in India. This company manufactures products like automotive, infrastructure, engineering energy and others. This company is best known for SUV cars like Pajero which has been a hot favorite of many people in India. The headquarters of Mitsubishi are in Tokyo, Japan. It was formed in the year 1917.
8. Toshiba 
This Company came into existence in the year 1938 and in 2001, it appeared in the Indian market. Since then there is no looking back for Toshiba. Some of the products they manufacture are desktops, laptops, computer accessories, home appliances, elevators and power generators. The headquarters of this company is in Tokyo, Japan. Ranks at number 8 of top 10 Japanese companies in India
7. Canon 
Canon on number 7 is another brand which made a huge impact in Indian Market. Canon's manufactured Digital cameras are the maximum sold out product and it has a huge fan base in India because of its qualitative photography. Other products include Camera Accessories, Digital copiers, laser printers, card printers, LCDs and scanners to name few. These products are a name everyone is aware of. Therefore it made Toshiba famous in India. The headquarters of the organization are in Tokyo, Japan. It was formed in the year 1917.
6. Toyota
At Number 6, we have Toyota which has seen greater heights in Indian Market. Toyota has a big brand name in car manufacturing segment. The cars are excellent and Indian people like them. SUV's and other cars manufactured are made just for the Indian bumpy roads. That's the reason Toyota has a huge fan all over the subcontinent. The complete name of the organization is Toyota Motor Corporation with its headquarters in Tokyo, Japan.  It was formed in the year 1937.
5. Yamaha
Ranking at number 5, another company which has seen a lot of success in Indian market is Yamaha. Not only that it also succeeded in becoming the people's favorite. This company manufacturers motor bikes. Yamaha motor private limited made its appearance in India in the year 2008 and in a short duration it made its mark on the minds of Indian people. Some of the high end motorbikes sold by the company are FZS, alpha, Fazer, Ray and FZ. The headquarters of Yamaha Motor Private Limited is in Iwata, Japan and it was formed in the year 1955.
4. Panasonic

At number 4, is Panasonic which is one of the best brands introduced in the Indian markets. Smartphones, Washing machine, home theatre systems and Televisions are some products that Panasonic manufactures.  It became a household name in India because of electronic items and that have made the company climb the success in India. The products and appliances have extremely nice features and long life appliances. The full name of the organization is Panasonic Corporation. The headquarters of Panasonic Corp is in Osaka, Japan and was formed in the year 1918.
3. Honda
At number 3, we have Honda which is another globally known and appreciated name. It is known as manufacturers of motor vehicles. The name of the organization is Honda Motor Corporation Limited. The headquarters are in Tokyo, Japan and was formed in the year 1946. Honda is a top most brand in producing high-quality motor vehicles which is appreciated widely by Indians.
2. Sony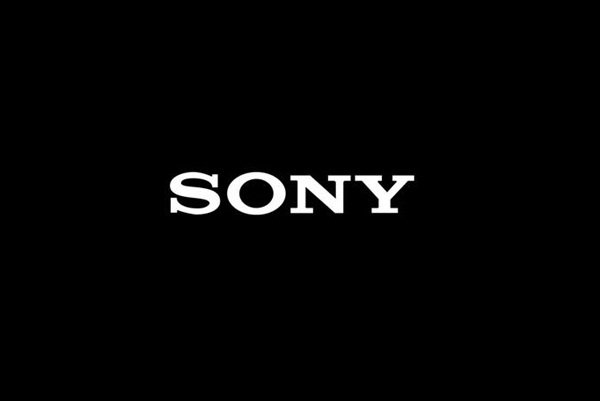 At number 2, we have Sony Corporation. It is the manufacturer of almost all the electronics devices under the sun. Can also be referred to as an all-rounder. This company manufactures high end televisions, digital cameras, home appliances, audio systems, video games, projector accessories, smartphones and Semi-conductor and accessories. The high-end smartphones were much in rage due to their high sound. Of all these appliances TV's and the cameras are high in demand and that's because of the features they come with. The headquarters of the Sony Corporation are in Tokyo, Japan and was formed in the year 1946.
1. Suzuki
At number one, we have the leading Japanese company which is best among all the brands. Suzuki Motor Corporation is a leading manufacturer of cars and motor cycles. This famous products of this company are Swift, Wagon R, and Alto. These brands have been a favorite among the Indian people and that's the reason Suzuki has become a renowned brand in the country. The headquarters of Suzuki Motor Corporation is in Hamamatsu, Japan.  It was formed in the year 1909.
Conclusion
There are more than 350 Japanese companies operating in India however the mentioned above were the Top 10 Japanese Companies in India of the year 2017. These are the best of all the companies in India. These companies have succeeded in making a mark in Indian minds and most definitely have survived because of the products which are reliable and high in quality. On top of that, these Japanese companies have helped to generate employment opportunities in India and have helped in raising the Gross Domestic Product (GDP) of our country. India has also welcomed foreign companies and being a tolerant country, provided them with all the amenities they need to have a successful business.