Kumar Birla is a leading Indian businessman, who leads the Aditya Birla Group, which is the third largest business house in the country. He belongs to the prestigious business family of the Birlas from Rajasthan.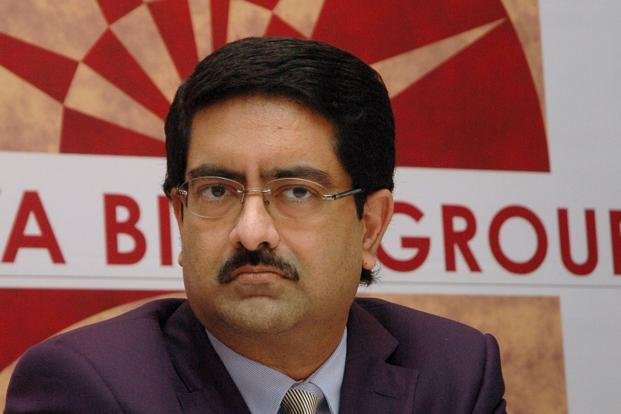 Net Worth: $ 9.2 billion
Income Sources: Kumar Birla is the chairman of the prestigious Aditya Birla Group, a major business conglomerate of India.
Born: 14th June, 1967 (47 years old)
Full Name: Kumar Mangalam Birla
Marital Status: Kumar Birla is married to Neerja Birla and has three children, Ananyashree, Aryaman Vikram and Advaitesha.
Biography
Kumar Mangalam Birla is a member of the family of Birlas and he was born in Mumbai. He graduated in Commerce from the University of Bombay and got a Chartered Accountant degree from the Institute of Chartered Accountants of India. Later, Birla got an MBA degree from London Business School. Being a member of a reputed business family, Kumar Birla was brought up with a great deal of responsibility on his shoulders to carry the legacy of his big name. He was even made a part of the family business at the young age of 15 years and was groomed by his father, Aditya Birla who was also a clever businessman. Kumar Birla had to take up the entire responsibility of his business empire in 1995, at the age of 28 years, when his father expired all of a sudden. Though people were skeptical about the business abilities of this young man, he proved everyone wrong by taking the company to new heights and becoming one of the most successful industrialists of the country. Starting as a company engaged in the business of textiles, cement, fertilizers and aluminum, Kumar Birla diversified the group into new segments like software, telecom, BPO and several other fields. From a company with annual turnover of $ 2 billion and locations in Thailand, Indonesia and Egypt, Aditya Birla Group reached the turnover of $ 40 billion and reached out to more than 40 countries of the world, with the likes of Canada, USA, Italy, Australia, Germany, China, Spain and Dubai. Currently, the company gets more than half its revenue from overseas and also provides employment to thousands of people on a global scale. He has been honored with a number of awards, including the Ernst and Young Entrepreneur of the Year 2005.
Besides being a powerful businessman, Kumar Birla also serves as the Chancellor of Birla Institute of Technology & Science. Despite being the eighth youngest billionaire in the world, Kumar Birla is shy and modest by nature. He got married at the age of 22 years and his wife Neerja Birla, who was just 18 years old at the time of their marriage, is a simple housewife. Birla believes in giving a solid upbringing to his children, where they do not take the advantage of being born in a rich family. His down to earth attitude hardly depicts his background and he is completely untouched by the fact that he runs one of the biggest conglomerates in the country.