Kulfi Kumar Bajewala is an Indian TV show started on Star Plus channel. This show is about a girl who has great singing talent.
This show is a remake of Bengali show named Potol Kumar Gaanwala that was aired on Star Jalsa. Currently, this show is doing great for the channel, and it is getting popular quickly.
Wiki
Kulfi Kumar Bajewala is 15th TV series of 4 Lion films, and it is produced by Gul Khan, Nilanjana Purkayastha, Karishma Jain and Herumb Khot. This show is directed by Pradeep Yadav, Yashraj Shukla and written by Sahana Bajpaie and Faizal Aziz. It stars the actors Aakriti Sharma, Mohit Malik, Anjali Anand, Myra Singh, Vishal Aditya Singh, and Shruti Sharma.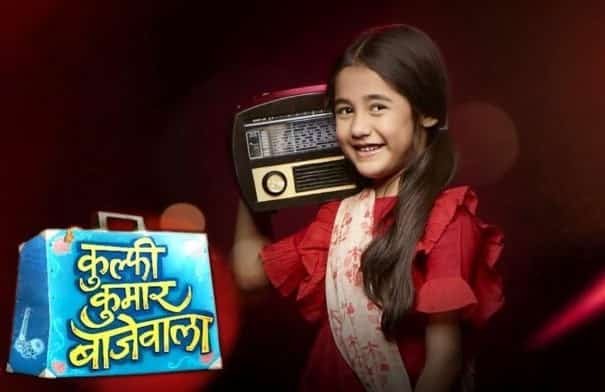 Story
This show is based on the story of a little girl named Kulfi having a great singing talent. She is in search of her musician father, and this show is based on a very emotional story. Her father leaves her mother for the career, and he doesn't even know about his daughter. Kulfi is a born singer, and she goes to look for her father after the death of her mother. The show is based on a musical story, and it is also the very emotional story of a little girl and the changes in her life when she goes out to look for her father.
Timing
Kulfi Kumar Bajewala show started from 19th March 2018, and it is telecasted on Star Plus from Monday to Friday at 8:30 p.m.
Cast real name
Aakriti Sharma as Kulfi
Mohit Malik as Sikandar Singh Gill
Anjali Anand as Loveleen Singh Gill
Myra Singh as Amyra Singh Gill
Vishal Aditya Singh as Tevar Singh
Shruti Sharma as Nimrat
Pallavi Rao as Nihalo, Kulfi's aunt
Romanch Mehta as Sattu, Kulfi's uncle
Vidya Sinha as Kulfi and Amyra's grandmother, Sikandar's mother
Rudra Kaushik as Mahinder Singh Gill