Kim Kardashian Net Worth, Biography, Age, Height, Husband
Kim Kardashian is a well known American television personality, model and actress, with unmatched fame and a staggering fan following all over the world. She is acclaimed as the highest paid television reality star and has always been in news, for good reasons as well as bad ones.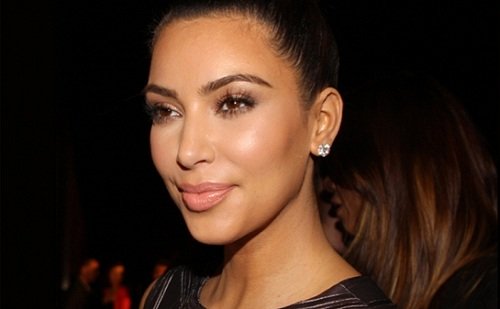 Real Name: Kimberley Noel Kardashian
Net Worth: $ 85 Million
Income Sources: One of the richest reality TV stars in the country, Kim Kardashian draws a salary of a whopping $ 25-30 million per year. She has made her money as an actress, model and social media personality.
Born: 21st October, 1980
Height: 1.59 M
Marital Status: Kim Kardashian has been in numerous relationships and has been married thrice, first to Damon Thomas from 2000 to 2004, Kris Humphries from 2011 to 2013 and Kayne West from 2014 to present. She has two children, a daughter and a son.
Personal Background
Kim Kardashian was born in Los Angeles, California and her parents are Robert and Kris Kardashian. Her father worked as a lawyer for OJ Simpson. She has two sisters, Kourtney and Khloe and a brother, Rob. After her parents divorced in 1991, Kris married Bruce Jenner and the couple had other children, Burton, Brandon, Brody, Casey, Kendell and Kylie. Kim did her schooling from Marymount High School and she dated T J Jackson during her school days. She eloped and got married to music producer Damon Thomas on 2000 but later separated on the ground of abuse. She started getting close to singer Ray J even before the divorce was materialized. Kardashian came to limelight in the media because of her friendship with Paris Hilton, followed by a leaked tape with her boyfriend Ray J. later, in 2011 she married the famous NBA player Kris Humphries, and the marriage survived for only 72 days, though it brought her millions for television broadcast rights of the grand wedding. She is currently married to the music mogul Kayne West, with whom he has a daughter and a son.
Professional Career
Right after getting fame after her sex tapes in 2007, Kim Kardashian has made it amongst the top television stars in the world. Her television reality show called "Keeping Up with the Kardashians" catapulted her to the heights of fame in the same year, and the success had her bring on spin offs like "Kourtney and Kim Take New York" and "Kourtney and Kim Take Miami". She is now a model and socialite, and is also a successful businesswoman, running a clothing line, cosmetics line and endorsing perfumes, weight loss products and several other retail products.
Home and Cars
Kim Kardashian owns a plush 5-bedroom mansion in Beverly Hills, which she bought in 2010 by shelling out $ 4.8 million. She is an avid car lover and has recently bought a Ferrari 458 Italia Spider, worth a whopping $ 325,000. Kim Kardashian had one of the most amazing and expensive weddings ever. It is said that the celebrity worse jewelry worth $ 10 million on her wedding day and spent as much as $ 150,000 on her makeup and hair alone.