Dwayne Johnson (The Rock) Net Worth, Biography, Age, Height, Wife
Dwayne Johnson aka the Rock is the renowned wrestling champion who has made it big as an actor in Hollywood. Not only has he been one of the best professional wrestlers in WWF and WWE, but his success as an actor has been phenomenal too. In fact, he holds the record for being the highest paid actor in his debut role.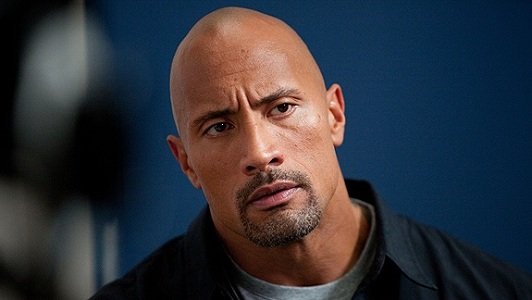 Net Worth: $ 160 million
Income Sources: Dwayne Johnson has made this huge net worth from his professional wrestling career and later, from a flourishing career in Hollywood. He has been one of the highest paid wrestlers, making as much as $ 9 million on an annual basis. Also, Johnson is one of the highest paid actors in Hollywood.
Full Name: Dwayne Douglas Johnson
Born: 2nd May, 1972
Marital Status: Divorced. He was married to Dany Garcia from 1997 to 2008. The couple has a daughter, Simone Alexandra Johnson.
Height/Weight: 6 feet 5 inches, 120 kg
Personal Background
Dwayne Johnson was born in California and he comes from a family of wrestlers, with both his father as well as maternal grandfather being veterans in this sport. His father Rocky Johnson was an acclaimed wrestler while his mother Ata Johnson was the daughter of the famous wrestler Peter Maivia. Dwayne spent a part of his childhood in New Zealand and his family later migrated to the US. As a child, he showed a flair for sports, participating in track and field as well as wrestling events. He also played football for the University of Miami but injury threw him out of the sport. Dwayne married hi long time girlfriend Dany Garcia in 1997 but the couple separated with mutual consent in 2008. Later, he was involved with Lauren Hashian and probably the marriage ended because of this reason. Besides a successful career in movies and wrestling, Johnson also participates in humanitarian works as he runs a charitable organization for terminally ill children. He has been voted as one of the highest paid black celebrities in 2000. His autobiography called "The Rock Says…." was co-written by Joe Layden and released in 2000 and it turned out to be a huge hit. It became the top seller in the New York Times Best Seller's List.
Professional Career
Dwayne Johnson started his professional wrestling career in 1996, when he entered the WWF under the name of Rocky Maivia. He later went one to be a part of WWE, and in both these places he became a raving success, winning as many as 16 championships in all. He was offered roles in Hollywood movies and made his debut in the film called "The Scorpion King", which catapulted him to the heights of fame at once. He became an overnight star in the industry, as well as one of the highest paid actors too. He went on to deliver hit after hit, with films like "Be Cool", "Tooth Fairy", "The Rundown", "The Other Guys" and "Walking Tall". Lovingly known as The Rock, Johnson has won a huge fan following in wrestling as well as film acting.
Save