Top 10 Best Movies of Amala Paul
Amala Paul Varghese, an Actor, Model and Producer is a famous South Indian actress, who has appeared in a lot of movies. She is born and brought up in Ernakulum, Kerala. Amala is married to A.L. Vijay, who is famous Film Director. Amala did her graduation in B.A Communicative English from St. Teresa's College. While studying, she was doing modelling and got noticed by the famous director Lal Jose, who offered her a role in his movie. Though movie did not make much success but she got her recognized and hence started her film and movie career.
Amala has done a lot of South Indian movies and has gained success. She even changed her on screen name to Anakha, which was suggested by the Director Samy, but after the movie failing at the box office she retained her old name and since then she is famous by her birth name Amala. She has acted in a lot of movies, of which, the below mentioned movies are her best performances till date. Here is a list of top 10 best Movies of Amala, which one must watch.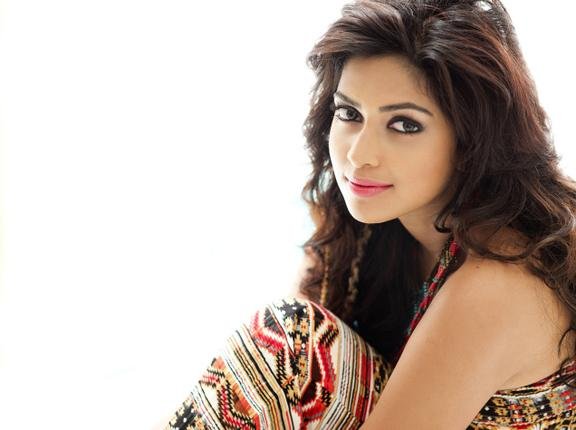 10. Seethamma Vakitlo Sirimalle Chettu
Written and Directed by Srikanth Addala, this Telugu film starring Mahesh Babu a very renowned actor of South India along with Amala. A family drama where the brothers really love each other but are way too different from each other. This movie is one of the best works of Amala.
9. Devi Thirumagal
Directed by A.L. Vijay, this movie was a super hit. The plot, story and acting was just great. Amala's acting was equally great but it was apparently not her best performance. There are other amazing works by this actress.
8. Mynaa
Directed by Prabhu Solomon, this romantic tamil drama made a big success in the south Indian film industry. Amala, playing the lead actress won several hearts and also was loved by a lot of people for her good acting.
7. Pasanga 2
Directed by Pandiraj, this movie is a children's movie starring Surya the superstar of Tamil film Industry and Amala. With it s amazing songs and interesting plot it became extremely famous amongst kids.
6. Nimirndhu Nil
Written and Directed by Samuthirakani, this movie is an action-thriller starring Jayam Ravi and Amala Paul in the main roles. The story is about a young man, who hates corruption and decides to fight it and trying to make the society a better place.
5. Thalaivaa
Directed by A.L. Raja, Thalaivaa is a movie about a dancer settled abroad, who later comes to India to seek blessings of his father as he is getting married, only to know that his father is big gangster. The story is brilliant and Amala's acting is worth noticing.
4. Kadhalli Sodhappuvadha Yeppadi
Directed by Balaji Mohan, this movie is a rom-com starring Siddhartha and Amala. The English name of this movie is love failure. The story is about two young people falling in love and the difficulties they face. It was one of Amala's best movies.
3. Vettai
Directed by N. Lingusame, this movie is an actionbased drama, where the hero is a police man who is a coward. The story is about how he realises his inner self and fights the world without taking his brother's help. The movie did not make much at the box office, but Amala played a good role in this movie, which was worth noticing.
2. Muppozhudhum Un Karpanaigal
Written and Directed by Elred Kumar, this Tamil Ramontic-Thriller starring Amala, who has played an excellent role in this movie. The english title of this movie is, 'imaging you, all the time.' Amala's acting was appreciated by a lot of critics and
1. Bezawada
Written and Directed by Vivek Krishna, this story is an action drama. The Story is about getting the power and becoming the most powerful person of the town. It is about brothers hungry for power and killing each other. The movie was produced by Ram Gopal Verma.