Khatra Khatra Khatra is the new phase of entertainment provided by Colors TV and produced by BBC Studios. The show's chief content officer, Manisha Sharma is excited to see the KKK with India's favorite comedy troupe.
Wiki
As the name of the show itself suggests us to expect the unexpected. The unknown side of the show is rumored to air pranksters that will not only entertain the audience but will keep everyone on their toes.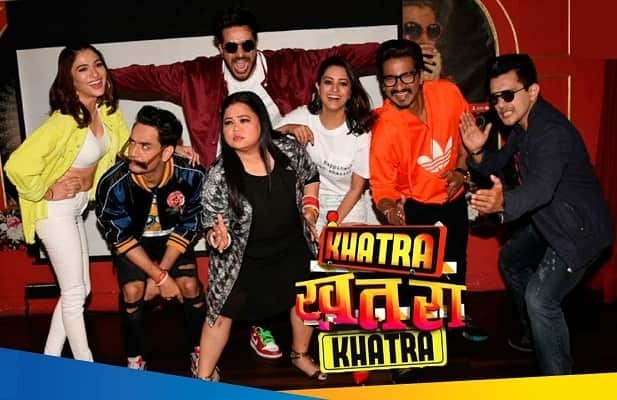 Story
The show is believed to feature rib-tickling series of pranksters that will have embarrassing dares and one-upmanship. Every episode will have one of the celebrities assume a role of anchor and a challenger who set bizarre tasks for the rest. Everyone has to outwit each other and complete both indoor and outdoor task. Whoever loses the task will get a big punishment which their audience can take on behalf of them. It is up to the celebrity to convince audience to take the punishment. The show will be aired on TV evening at 6:00 PM. The show promises fresh, wacky and addictive side of celebrity doing eccentric dares. It will start on March 11 and has all the comedians who are passionate about challenging each other and perform mortifying practical pranks.
Cast Real name
Bharti Singh
Harsh Limbachiyaa
Vikas Gupta
Ridhima Pandit
Aly Goni
More Information
We are excited to see this show on ColorsTV as it is based on a spin off adventure and pranks. Also, the show will have comedy and humor to entertain audience and relax them.We are excited to see when this show will be aired and can't wait to experience the thrilling tasks.
If you cannot watch the show live on Colors TV, the series will be available in HotStar App.