When it comes to the music industry, India surely has some of the best singers in the entire world, and one of those is Kanika Kapoor. She is a playback singer, and she is a favorite artist when it comes to singing in a number of Hindi language movies. In fact, Kanika is an award winning music artist who already mastered the genres of sufi, filmi, pop, and western. She has been working with two major recording companies, namely the Zee Music Company and the T-Series.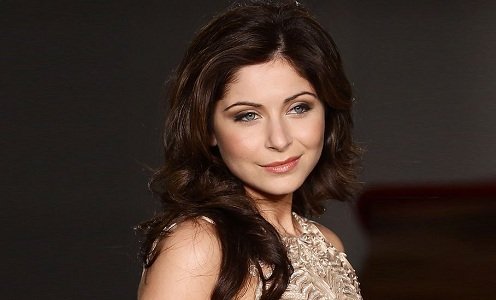 Net Worth: $1 million (Estimated)
Sources of Income: Kanika Kapoor is majorly gaining a big amount of money from her very successful musical career. She has been making and releasing her soothing and amazing music albums and song tracks. She even acquires more money the moment she started singing in a lot of Hindi films.
Full Name: Kanika Kapoor
Born: 23rd March, 1978 (40 Years)
Marital Status: In the year 1997, she got married to the love of her life, Raj Chandok. Nonetheless, things did not go well in their marriage, causing them to have a divorce in the year 2012.
Height/Weight: She stands 5 feet and 6 inches, and weighs 56 kilograms.
Personal Background
Kanika Kapoor was actually born in the city of Lucknow in the Indian state of Uttar Pradesh. She has a Punjabi Khatri family that raised her well. Kanika studied music in Lucknow, and started doing such at the very young age of 12. First on her music agenda was to learn everything about classical music. And to guide her in this journey, she has his classical music teacher whom was none other than the renowned musician, Pandit Ganesh Prasad Mishra. Her classical music teacher was very hands-on in teaching her. In fact, she was always brought to every classical concert that took place within the entire India.
Her intense passion of music can be confirmed by her bachelor and master's degree in music, where she both acquired in the Bhatkhande Music Institute located in the city of Lucknow.
Career Graph
Kanika Kapoor's remarkable singing career actually started not so long ago. It began way back in the year 2012. It was when she became famous due to "Jugni Ji", a music video she released on that year that featured the famous music producer and Punjabi singer, Dr. Zeus. It was a remix track of the Pakistani Sufi song titled "Alif Allah", which was originally sung by Meesha Shafi and Arif Lohar. It was definitely a hit single, and it can be confirmed by the Brit Asia TV Music Award for Best Single that she got on the same year. This was the main reason why she was offered by a Bollywood singing debut for the Bollywood film titled "Ragini MMS 2" in the year 2014. She was actually offered by the famous Bollywood director, Meet Bros Anjjan to sing "Baby Doll" on that particular movie. With the help of him, Kanika again sung the song titled "Chittiyaan Kalaiyaan" for the Bollywood movie "Roy" in the year 2015. As expected, it has gained a remarkable commercial success. This 2016, there are so much more to expect from her, and that's a guarantee.
Save