Kalki Koechlin is an actress of French descent, who has literally taken Bollywood by storm, due to her unconventional looks and extraordinary acting skills. In her short span of time here, Kalki has reached great heights of popularity, in addition to being recognized as a critically acclaimed actress.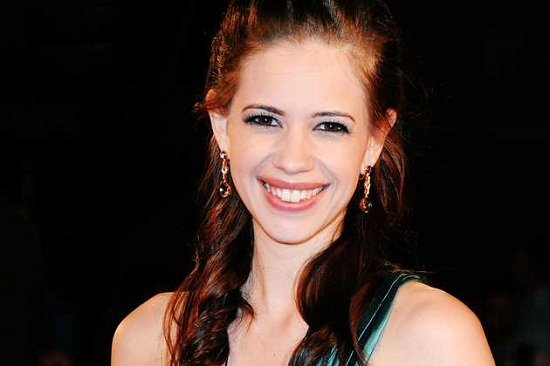 Net Worth: $ 20 million
Income Sources: Besides making her money from Bollywood movies, Kalki Koechlin has also done the screenwriting for a film called 'The Girl in Yellow Boots', along with her ex husband Anurag Kashyap.
Born: 10th January, 1984 (31 years old)
Marital Status: Kalki Koechlin married film maker Anurag Kashyap in 2011, but the couple split up in 2013 with mutual consent. She has also featured in some ads, including the Coca Cola ad with Imran Khan.
Height/Weight: 5 feet 8 inches, 60 kg
Personal Background
Kalki Koechlin was born in Pondicherry to French parents, Joel Koechlin and Francoise Armandie, who were devotees of Sri Aurobindo. They came to India in the seventies and settled here. Later, they settled in a small village called Kallatty near Ooty in Tamil Nadu. Kalki comes from an illustrious family, with her ancestor Maurice Koechlin, a structural engineer, playing a key role in design of the Eiffel Tower. She did her schooling in Ooty and Mysore and later studied at Goldsmiths, University of London, where she pursued a course in theater and drama. She also worked for a theater company here and performed numerous plays with them. Kalki married Anurag Kashyap, the director of her first film, in 2011, but the couple soon parted ways due to personal differences. Besides acting, Kalki has also ventured into screenwriting, while she is also a sports enthusiast, who loves adventure sports like mountain trekking. Kalki is also a social activist, who has been involved in awareness campaigns on issues such as gender equality and child sexual abuse.
Career Graph
After her stint as a theater actress in London, Kalki moved to Mumbai to start a film career in Bollywood. She did some modeling assignments and television commercials before she got the offer for her first film "Dev D" in 2009, in which she was finalized for the role of Chandramukhi. She got recognition in the industry with this role and was acclaimed with the Filmfare Award for the Best Supporting Actress for this role. She also developed a relationship with the director Anurag Kashyap during the making of this movie and later married him in 2011. She has been seen in a number of films like "The Girl in Yellow Boots", "Zindagi Na Milegi Dobara", "Shaitan", 'Emotional Atyachaar", "Shanghai' and "Yeh Jawaani Hai Deewani". Her upcoming films include the prestigious project 'Jaih aur Jiah', which has been directed by Howard Rosemeyer. Kalki has come a long way from being fitted in the roles of a girl next door, to become one of the most versatile actresses in the industry today. Her 2014 movie called 'Margarita, with a Straw" fetched her the Best Actress Award in the prestigious Tallinn Black Nights Film Festival.