Kailash Kher is a composer and pop-rock based singer. The music he used to sing is influenced by Indian folk music and Sufi music. He is a singer who sings in a number of different languages like Hindi, Gujarati, Nepali, Tamil, Malayalam, Bengali, Odia and Urdu languages. Among the singers, he is a contemporary Sufi singer. He has sung more than 700 songs in different films.
His music was inspired by classical musician Pandit Kumar Gandharva, Pandit Hridayanath mangeskar, Pandit Bhimsen Joshi and Qawwali singer Nusrat Fateh Ali Khan.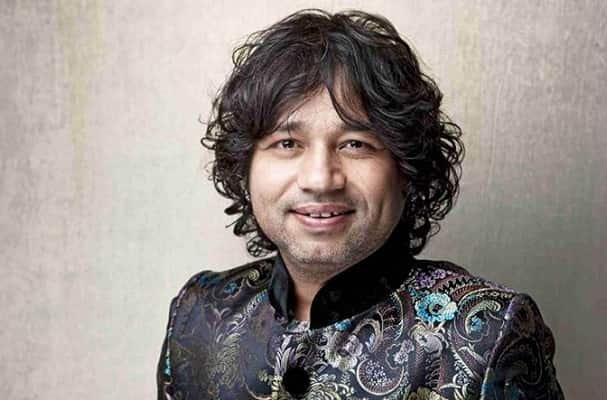 Net Worth (Estimated)

Kailash Kher has a net worth of $ 20 million.
Income Source
The singer in his career now scribbled up almost $ 20 millions and even his movies and albums are a source of his income.
Real Name: Kailash Kher
Date of Birth: 7 July 1973
Nick Name: N/A
Age: 44 Years
Height: In centimeters- 160 cm
Weight: in Kilograms- 61 kg
Personal Background
Kailash Kher got married to the Sheetal Kher in February in 2009. Now he is a father of a son Kabir Kher and a daughter.
Marital Status: Married
Career
He started his first in the music industry from Mumbai in 2001. In Mumbai, he has some friends who introduced him to the musician Ram Sampath who was actually looking for a different voice for his jingle for Nakshatra diamonds. Kailash needed some money at that time to survive, so he gave his voice which cannot be recognized as his.
He struggled a lot to enter the world of Bollywood. Well after his struggle he got a chance to sing a song in a movie Andaaz. he sang a song of this movie " Rabba Ishq Na hove" which got very popular beyond expectations. Moreover, his song Allah k bande made him a very popular singing star in Bollywood.
Personal Life
He was born in Meerut of Uttar Pradesh. His father Mehar Chand Kher was an amateur whose traditional folk songs are regular households event. His mother name is Chandrakanta. From his childhood, he was very attracted to the music. He is a fond of folk songs. When he was 4 years old, he amazed the family members with his musical voice.
More Information
At the age of 14, he left the home in the search of a Guru, who can teach him more about the music. He feels that he can only pursue his career in music. For his survival, he used to teach the young children music at a nominal cost which helps him to make his living. He failed to find a guru but later on, he was given a better knowledge of music by Nusrat Fateh Ali Khan.