Janani Iyer is a popular Indian actress who mostly works in Malayalam and Tamil Movies. She had also been a part of many TV shows and as of now, she is participating in the second season of Bigg Boss Tamil.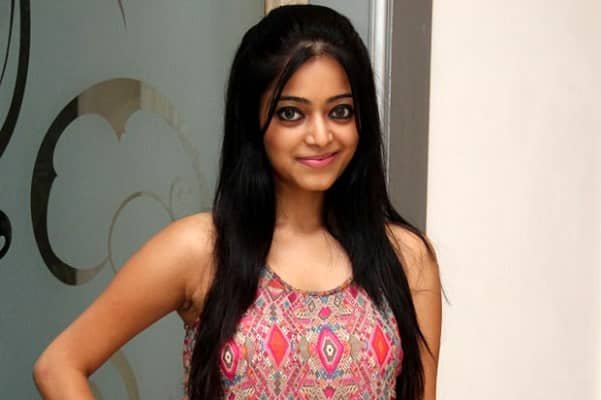 Net Worth
The net worth of Janani Iyer is not known.
Income Source
The main source of income for Janani Iyer is the fee she receives for her work in movies and shows. She also receives a significant portion of income from modeling assignments.
Real Name
The real name of this beautiful actress is Janani Iyer.
Date of Birth: 31 March 1988
Age: 30 Years
Height/Weight
Janani Iyer has a short height as she is 5 feet and 4 inches tall. In addition to this, Janani Iyer weighs about 54 Kgs.
Marital Status
Janani Iyer is presently single and there is no information available about her relationships.
Personal Background
Talking about the personal background of Janani, it is known that she was born and brought up in a Tamil Family in Chennai. She completed her schooling from D.A.V. School and after her schooling, she enrolled for B.Tech in Computer science. She completed her graduation from Saveetha Engineering College. There is no information available about her personal relationships but it is known that Janani is single.
Career
Talking about the career, Janani started her career with modeling and it was in 2009 when she worked in her first film. In this movie, she was working as a Background Model and it was just a start. The next year, she got a chance to work as an assistant director and but soon, she decided to return back to acting. In 2011, she got her first major role in Avan Ivan. This was a start of a very successful career for Janani she working in movies super hit Tamil movies like Paagan, Adhe Kangal, Baloon and many more. Talking about Malayalam film industry, Janani started her career with 3 Dots in 2013 and soon she found many offers for Malayalam movies as well.At present, she is working in Thollaikatchi which is a Tamil movie.
The movie is due for release in 2018. It is also known that Janani is presently in Bigg Boss's House as she is a contestant in Bigg Boss Tamil. Lastly, Janani had also received Film Fans Association Award for her work in Avan Ivan in 2011.